Blockchain Gamer Connects Track breakdown – Link to the Future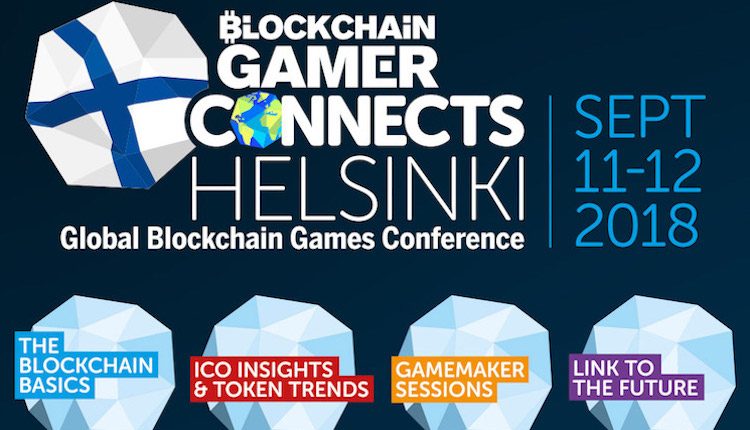 We're days away from the much-anticipated Blockchain Gamer Connects 2018 in Helsinki.
Along with playing host to nearly 40 speakers and over 18 hours of content, the conference is split into two days with four tracks, providing essential insight for anyone from newcomers to the blockchain gaming world, to highly experienced developers curious about what the future holds.
Here, we'll give you a break down of what tracks to expect from Blockchain Gamer Connects this year in Helsinki.
Blockchain Gamer Connects – Track breakdown: Link to the Future
---
September 12th
3:40 – 4:00 pm: Using Tokens And Smart Contracts In Gaming
Hosted by Veikko Hara, the Director of research for Rovio Entertainment, and Henri Heinonen, an advisor for Ugarsoft, will be discussing the ongoing use of digital tokens and smart contracts, and how they can be used in the world of gaming.
---
4:00 – 4:20 pm: Leverage Players' Spare Computing Power To Run Queries
One of the things that continually go spare in the world of gaming is the potential computing power they have. With Evgeny Glariantov, founder of FREED, we go into methods of putting this spare power to work, while creating a mutually beneficial system for users and companies.
---
4:20 – 5:00 pm: Blockchain Frontiers
Headed up by Alex Amsel, Head of Blockchain Strategy at Fig, Serge Ovsyanik, Head of Esports for Play2Live, Garrett Weinzierl, CEO of PlayWin, and James McQuillan of BlockchainGamer, the panel will be discussing the current landscape of blockchain gaming, and its current frontiers.
---
For more information about Blockchain Gamer Connects, check out the full schedule right here.
Continue the discussion in our Telegram group and don't forget to follow BlockchainGamer.biz on Twitter, Facebook, and YouTube.