Axie Infinity gives an update on its Open Beta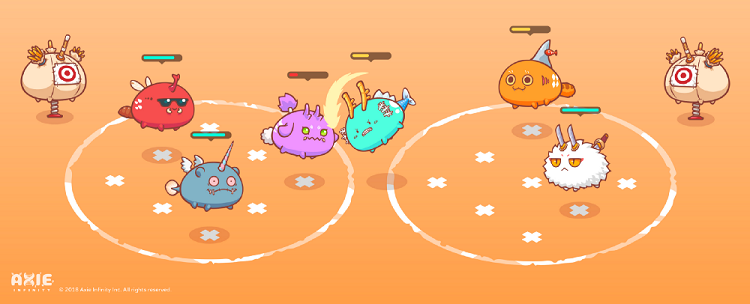 Axie Infinity has been enjoying some great successes for its beta.
It's been an interesting few months for Axie Infinity.
Since it rolled out its closed and now open beta, the game has managed to break a number of its own records, now the company has given an overview of its successes to date.
One of the metrics that we can use in order to measure this success is through the activity going on, both in terms of battles, and the volume of trading activity going on.
On August 10th, it was reported that the closed beta had reached a total of 2,000 battles between its 400 players while also seeing the sale of 900 Axies, earning the game 293 ETH ($67,500). What made this achievement remarkable is that it managed to accomplish this in less than a week.
Since then, Jihoz went on to announce both on Medium and Discord that Axie Infinity's beta had since racked up 12,000 battles, while its secondary player-to-player market contributed more than 140 ETH ($32,100), which the company identifies as a 'revolution' in terms of trading:
"This revolution is about giving ownership, control, and power back to the players/users so we are happy to see our secondary market thriving."
The Axie Infinity team has since announced that it will be launching its battle system on Mainnet after the recent success of its battle beta. This inclusion to the mainnet means that, according to Axie Infinity:
Players will be able to gain EXP to upgrade their Axie's base stats. They will also be able to use EXP to breed new offspring.
Axies will be the first Nonfungible Token that can be improved when you play with them.
Our game will be getting some more attention. We're counting on our core community to provide a welcoming environment for new players and make sure the Axie family stays strong and tight knit.
We're actively exploring and building solutions to lower the barriers of entry into our game. We're currently working on replacing MetaMask, as we believe requiring an extension to play our game is a hurdle to attracting less crypto-sophisticated players.
We are doing a deep-dive into the current options for side-chain solutions that will ensure our players can use their Axies without requiring many microtransactions.
To find out more about Axie Infinity, visit the website or Medium blog.
Continue the discussion in our Telegram group and don't forget to follow BlockchainGamer.biz on Twitter, Facebook, and YouTube.