Blockchain Gamer Connects Track breakdown – GameMaker Sessions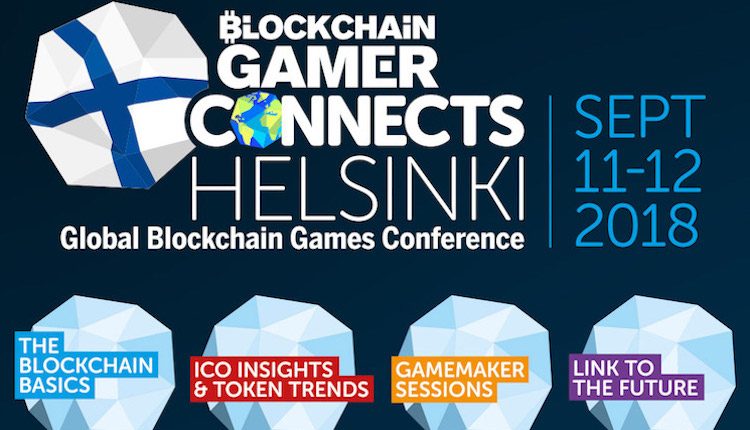 We're days away from the much-anticipated Blockchain Gamer Connects 2018 in Helsinki.
Along with playing host to nearly 40 speakers and over 18 hours of content, the conference is split into two days with four tracks, providing essential insight for anyone from newcomers to the blockchain gaming world, to highly experienced developers curious about what the future holds.
Here, we'll give you a break down of what tracks to expect from Blockchain Gamer Connects this year in Helsinki.
Blockchain Gamer Connects – Track breakdown: GameMaker Sessions
---
September 12th
2:00 – 2:20pm: User-Generated Content Meets NFTs Within The Sandbox
Hosted by Sebastien Borget of Pixowl, Borget will talk about how blockchain gaming brings together the worlds of user-generated content and Non-Fungible Tokens, and how it's put to work in Pixowl's game, The Sandbox.
---
2:20 – 2:40pm: Building Beyond the Void
A lot of work went into the development of Beyond the Void, and fortunately, we have Camille Charteau, the Chief Marketing Officer of B2Expand, the development company behind the game.
---
2:40 – 3:00pm:  Lessons Learned Building Lordmancer II With Blockchain
As the CEO of Active Games, Telitsyn has seen his fair share of games working in software development, and now he's coming to Helsinki to talk about Lordmancer II, and its experiences with implementing blockchain technology.
---
3:00 – 3:40pm: Building Games On Blockchain
Consisting of a professional panel of Marguerite DeCourcelle, CEO of Blockade Games, Ralph Lammche, CEO of TouchHour, Andrej Cvoro, CEO of Decenter, and Emmanuel Okoro, BD Manager of CryptoBarons, the panel discuss their experiences with building games using blockchain technology.
---
For more information about Blockchain Gamer Connects, check out the full schedule right here.
Continue the discussion in our Telegram group and don't forget to follow BlockchainGamer.biz on Twitter, Facebook, and YouTube.