Etheremon Adventure site hosts can determine the game fee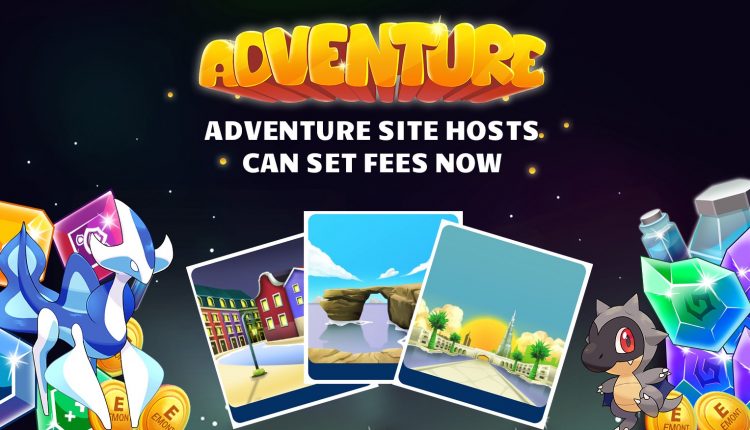 Who wants to host an adventure?
Living in a tourist hotspot can be a headache for some, and blessing for others.
Etheremon aims to make it the latter, especially for those lucky enough to buy an adventure site.
So why are these spots so unique for players? They make up a core element of the game's adventure mode, where players can participate in a multi-part story, earning items and EMONT in the process.
And for those fortunate enough to own one? They benefit from the fact that players pay a fee to go on adventures in their site. And considering that the DAU's for Etheremon has risen dramatically since adventure mode was introduced, that's going to total up quickly.
Now the deal is going to get even better of site owners, according to the game's recent announcement, giving owners the power to set the fees.
How it works
For those owners that want to change the fees in place for their site, all they need to do is the following, according to the Etheremon team:
Site hosts can submit fees and edit them anytime, as many times as they want
On the first day of every month, we will take the latest entries to calculate new fees, taking the median value of ETH and EMONT submissions. The first change, however, will take place on 15th October and the next will be 1st November, followed by 1st December and so on.
Sites hosts making no submissions are assumed to agree with the live fees, hence, we will use those fees as their submissions.
Those that want to change their fees should be sure to submit them before the 14th of October.
For more information about the game, visit the Etheremon site.
Continue the discussion in our Telegram group and don't forget to follow BlockchainGamer.biz on Twitter, Facebook, and YouTube.