History hits blockchain: Babe Ruth comes to MLB Crypto Baseball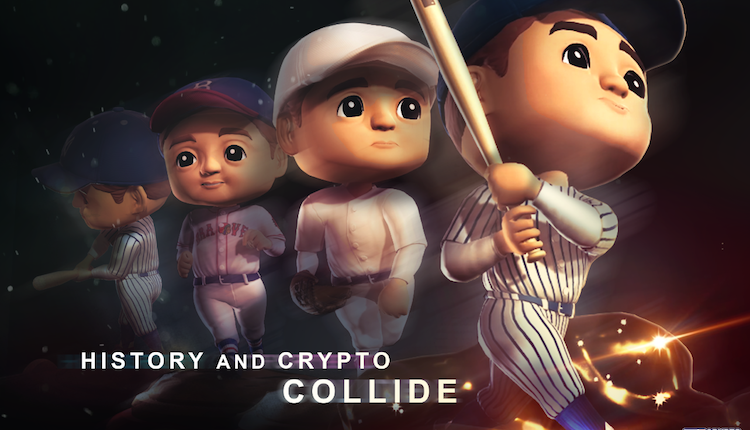 "Heroes get remembered, but legends never die"
Legends never die, and blockchain is helping to prove it.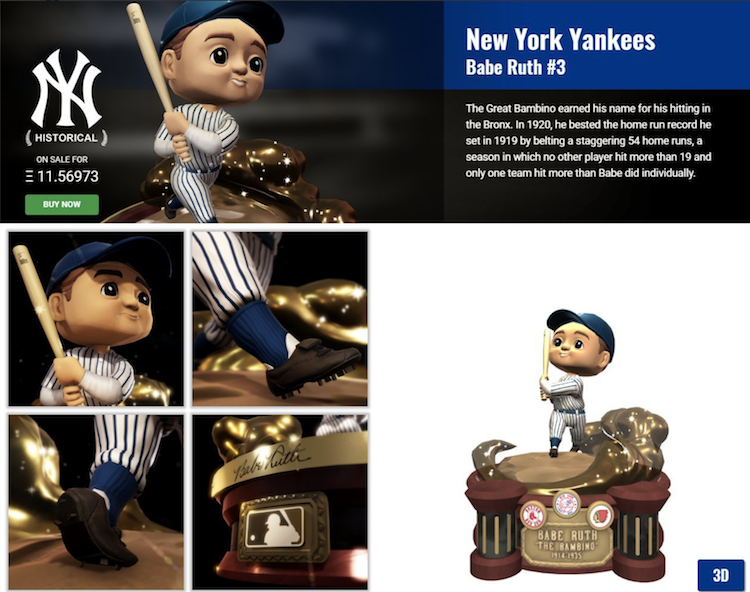 In a spectacular flurry of announcements, MLB Crypto Baseball is officially bringing the 'Sultan of Swat,' Babe Ruth, to blockchain.
Part of the reason for the flurry was because Babe Ruth is coming in a varying range of rarities, and are on sale in the marketplace. Those interested in owning a virtual legend need to act fast.
According to the MLB Crypto Baseball team, these figures come in four separate iterations:
Ultra Rare
Yankees Rare
Boston Braves Rare
Red Sox Rare
Much like its previous sales, the Babe Ruth figures operate on a Dutch Auction system: meaning that they will go on sale until they're sold, or their value falls to zero.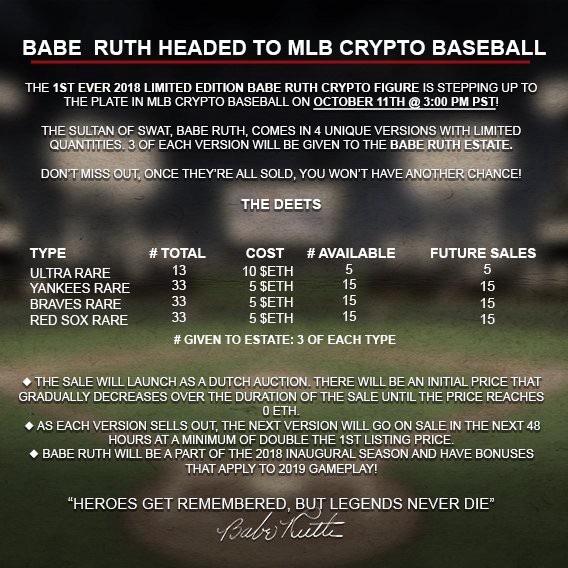 Far from being a decorative item, all Babe Ruth figures are entirely playable, meaning that players can add him to their existing card set.
For more information about the sale and MLB Crypto Baseball, visit the website.
Continue the discussion in our Telegram group and don't forget to follow BlockchainGamer.biz on Twitter, Facebook and YouTube.
Blockchain Gamer Connects  – London Registration 2019 – PGConnects – London