Expo space at G-STAR sold out!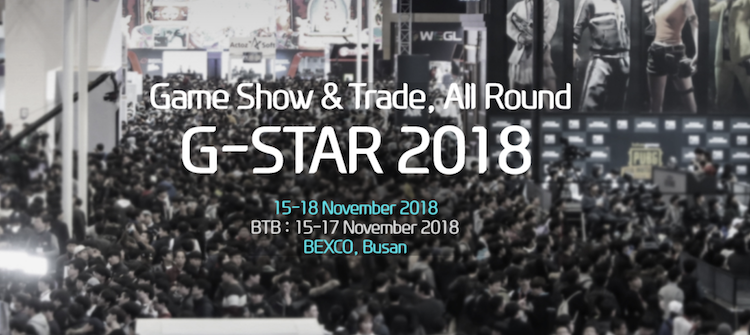 If you were hoping to exhibit at Asia's leading games industry conference and expo, G-STAR, next month and haven't already booked your space, you're too late! The event has already sold out of all B2B booths – a month ahead of the November 15th to 18th show dates.
Trade visitors can still pre-register here until November 3rd, while consumer visitors can purchase their tickets on site on the day.
For indies there are still great opportunities. As part of G-STAR's support for indie developers, G-STAR is providing a free showcase space for them in the b2b hall. It's a space dedicated to featuring independently developed games. Every indie dev can apply for a table to show their game in the G-STAR Indie Game Zone, near the Big Indie Pitch area, as long as they have a b2b entrance ticket. But, space is limited, so please apply ASAP by sending an email to [email protected]! And you can still register for the Big Indie Pitch too.
Big Indie Awards
Nominations have now closed for the general categories at November's Big Indie Awards at G-STAR, but Korean studios can still enter the Local Developer Award until the end of the month, October 31st.
Find out more about the awards here, or make your nomination here.
About G-STAR
Launched in 2005, the annual South Korean computer and video game trade show G-STAR is the one-stop, easily-accessible gateway to the Asian market, taking place annually in Busan, South Korea. With one of the most active and developed gaming markets behind it, the biggest players in publishing, development and investment gather at G-STAR every year, to do business and set the industry trends.
It always features the best selection of game companies, from indie developers to the largest firms and in 2018, a focus for G-STAR will be international attendees. As well as more booths from representatives around the globe, 2018's G-STAR will also be heavily promoting the indie game scene. PocketGamer.biz will be there. Join us next month!