MLB Crypto Baseball unveils its 2018 World Series Trophy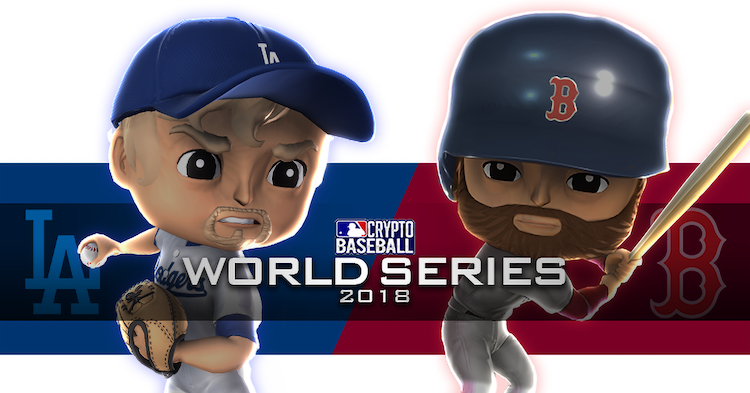 The Red Sox are getting the blockchain treatment.
October/November 2018 brings with it, both Halloween and the conclusion of the World Series of Major League Baseball.
A round of applause to the Boston Red Sox for securing their place as champions of the season. And to commemorate the achievement, the MLB Crypto Baseball team has minted and released a one-of-a-kind season trophy.
The 2018 World Series Trophy will allow one player to boast it as part of their digital collection. According to the team's Twitter, the trophy also features Mookie Betts, JD Martinez, Chris Sale, Xander Bogaerts, Andrew Benintendi, and Craig Kimbrel.
Congrats @RedSox for winning the #WorldSeries
To commemorate the 2018 World Series, we created a trophy that'll go on sale today around 1:30 PM PST 🏆⚾️
More deets in our blog so watchout for that! 📰@MLB @MLB_PLAYERS
👀👇https://t.co/B7fao9xjUa pic.twitter.com/2WXhK6XhM3

— MLB Crypto Baseball (@MLBCrypto) October 29, 2018
The trophy hit the market on October 29th, and boasts the price tag of 93ETH ($18,000) at the moment, and will be on sale until November 12th.
The trophy is more than just a decorative item, according to the team, and offers the holder some unique boosts once the World Series Returns in 2019.
For more information about the sale, visit the MLB Crypto Baseball website.
Blockchain Gamer Connects  – London Registration 2019 – PGConnects – London
Continue the discussion in our Telegram group and don't forget to follow BlockchainGamer.biz on Twitter, Facebook, and YouTube.