CryptantCrab now on OpenSea

From crustacean gladiators to showcase seller
CryptantCrab has always stood out as a unique game among the pack.

OpenSea certainly thinks so as it announces that these combative crustaceans are coming to its marketplace.
For those interested in seeing just how diverse these crabs can get, there's an extensive range already on the market.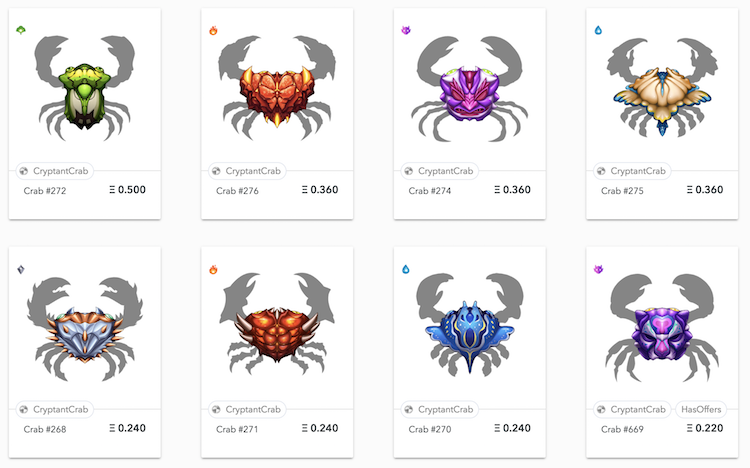 Coming from the development company Appxplore, with premium artwork being used for the crab designs, users have a lot to interest them with CryptantCrab.
Those interested in putting their CryptantCrab up for sale can also take advantage of a number of OpenSea's unique features.
These include the ability to keep your crab in your wallet, accept passive bids and avoid paying gas while putting it up for sale.
Blockchain Gamer Connects  – London Registration 2019 – PGConnects – London
Continue the discussion in our Telegram group and don't forget to follow BlockchainGamer.biz on Twitter, Facebook and YouTube.