Despite VGO being the highest volume blockchain project, WAX pushes back public mainnet launch to Q2 2019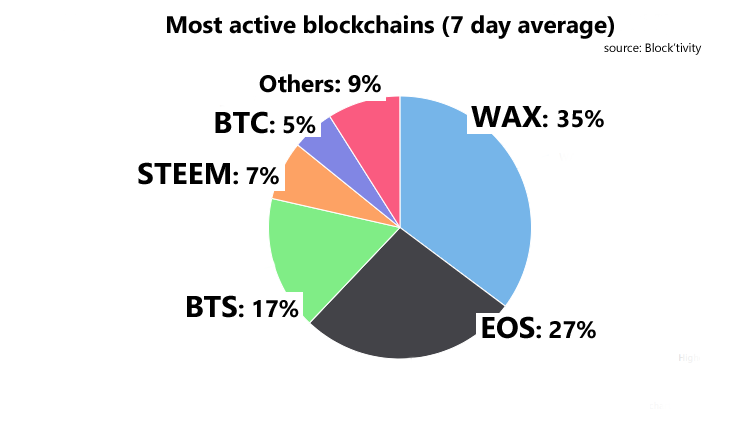 Needs to solve EOS governance issues first
With decentralized game item marketplace WAX hitting its stride in terms of transaction volumes, the organisation has clarified its 2019 roadmap, notably in terms of its mainnet deployment.
In a blogpost, content manager Arielle Brechisci has written that due to the uncertain state of governance on the EOS blockchain, WAX is delaying the public launch of its blockchain (an EOS fork) and its protocol token.
Since governance is so mission-critical, it must be absolutely bulletproof.
It now hopes to launch in Q2 2019, either using EOS' governance model or by creating its own.
"Since governance is so mission-critical, it must be absolutely bulletproof. We require rigorous internal testing before pushing our own code live and need to see the network battle-tested for a minimum of a few months," Brechisci writes.
All systems go for WAX
The governance issue aside, WAX seems highly satisfied with its trajectory.
Over the past week, its VGO Skins dapp saw a trading volume of more than 22 million transactions on beta version of the WAX blockchain, which processed an average of around 7,200 blocks an hour.
According to the Block'tivity website, this means the WAX blockchain is currently the most active blockchain in the world.
VGO is WAX's test case application, which is effectively its version of Counter-Strike: GO skin gambling, in which users buy keys to open cases in the hope of randomly winning more valuable items than the key cost them. (Keys are priced from $2.50 upwards).
However, WAX has plenty of new features in the pipeline including the creation and trading of stickers, real-world item trading (such as sneakers), a mobile trading app, and a white label marketplace.
You can check out what's happening the beta WAX blockchain using its new Explorer.
Continue the discussion in our Telegram group and don't forget to follow BlockchainGamer.biz on Twitter, Facebook and YouTube.