WAX announces support for physical item trading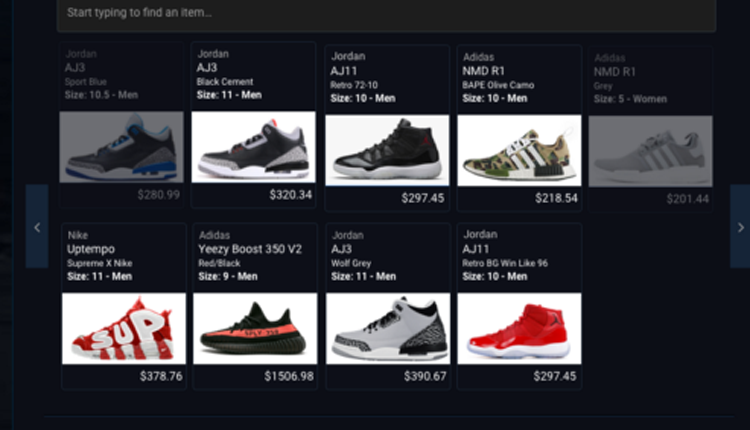 WAX will be trading more than just in-game skins
WAX is expanding its marketplace and setting its sights on real-world trading.
Following up on the rapid success of its VGO item trading project, WAX is bringing its market to the real world for transactions between individual users via its ExpressTrade system.
Trading physical items with blockchain technology has been a vision of ours for quite a long time now.
Announcing the project on Twitter, the system will give users the ability to buy and sell real-world items with other active users.
Physical items on WAX: how it works
According to WAX, real-world items put up for sale (shoes, for example) will be listed through a reputable source such as a manufacturer.
This verification means that counterfeit items won't get onto the network, preventing fraudulent sales from taking place.
Just like any other transaction on WAX's market, once the item is sold, ownership transfers to the buyer who can then choose to have it shipped to them, or stored in situ to allow it to appreciate in value for future trading.
The Next Next Big Thing™, coming soon to WAX ExpressTrade… 👀 pic.twitter.com/yw5JQXFyUq

— WAX.io (@wax_io) July 11, 2018
The sale of real-world assets through WAX means that the transaction is recorded and documented by its blockchain – a fork of EOS – which is currently in testing.
This fact means it will be easy to see all previous transactions an item has experienced. Of course, if a buyer does get their item shipped to them, they will have to have it re-verified through a trusted source before it can again enter the system.
While these are the early stages of its marketplace, the concept provides people with a way to buy and sell virtual and real items with an improved level of security and authentification.
You can read more about the service via WAX's Medium post.
And don't forget to follow BlockchainGamer.biz on Twitter, Facebook, and YouTube. You can also check out our Telegram news-only feed.