War Riders reveals more information about the game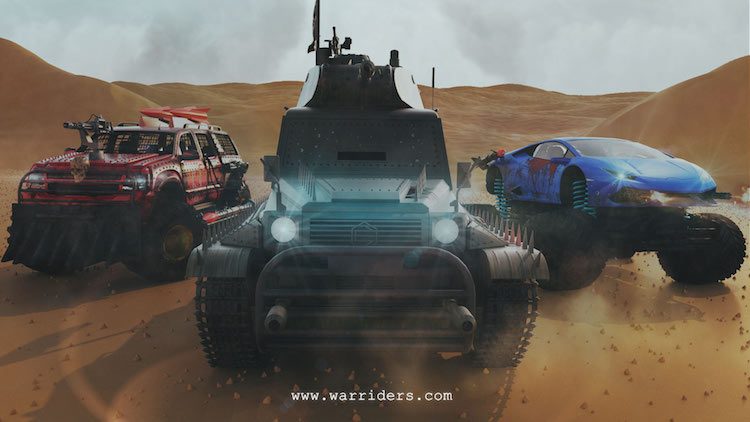 It's a wild, wild wasteland
A lot can happen in the space of days, especially for War Riders.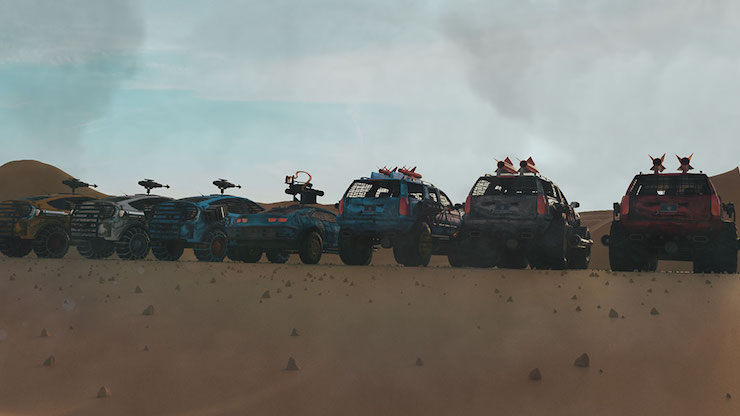 In a recent update, Cartified announced some more of the features, including how the game can be played, and what specs are needed to play.
One of the initial things that players had been asking for was gameplay footage, which Vlad Kartashov, CEO of Cartified, has been pushing for as well.
"A lot of users have been asking us about the gameplay video," Kartashov mentions.
"We believe that this is an important step for us to gain more traction and attract more players."
Kartashov states that, while it's taking some extra time to complete, the team will announce a new date soon.
"The video is taking some time and resources, so please expect some delays from the original timeline. We hope that, by releasing the gameplay, we will start attracting some mainstream gamers into the ecosystem. In addition to that, we hope that the gameplay video will spark the interest of investors and big gaming companies."
Along with new footage, the Cartified team has listed the technical requirements for gameplay.
War Riders – Client based and platform support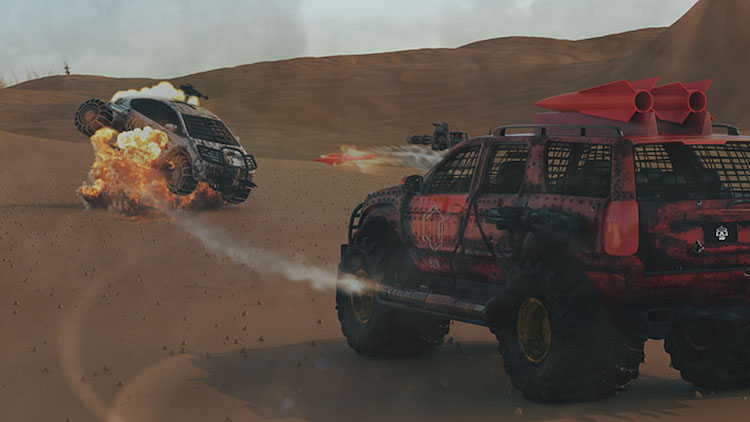 Long-term, War Riders intends to be a cross-platform game, In order, the game is prioritizing support for an initial PC release.
From there, it intends to provide support for mobile gamers on both iOS and Android and then onto consoles.
Along with this, the game will be focusing on serving as a client-based game, highlighting the issues faced by browser games.
"Today's browsers are throttling the performance of the game engine, and it simply does not look as good as we expected," the War Riders team explains.
"Although we will have to spend some additional time to release the client-based game, we think that this change is critical to deliver the first mainstream 3D game powered by blockchain assets."
With a pivot to a client based system and an initial PC release, it has also outlined some of the technical specs required for playing:
OS: Windows 7/8/8.1/10 (64 bits), Linux (64 bit), macOS
CPU: Intel Dual-Core 2.4 GHz / AMD Athlon X2 2.7 GHz or similar
Graphics hardware: 2 GB, GeForce GTX 750 / Radeon R7 260X or similar
RAM: 4 GB
Free hard drive space: 7 GB
Internet connection
Some delays to consider
With there being delays to the gameplay footage, the team has also mentioned a slight delay for players itching to play. Its alpha, for example, has been backdated from late 2018 to January-February 2019.
Additionally, the beta version has been moved to spring 2019, with premium vehicle owners being the first to participate in the initial release of both.
Meanwhile, the customization feature which allows players to change out particular weapons is currently on schedule. This includes the gun customization feature, which itself should be complete before customization in December.
Blockchain Gamer Connects  – London Registration 2019 – PGConnects – London
Continue the discussion in our Telegram group and don't forget to follow BlockchainGamer.biz on Twitter, Facebook, and YouTube.