OpenSea introduces CubeGo to its marketplace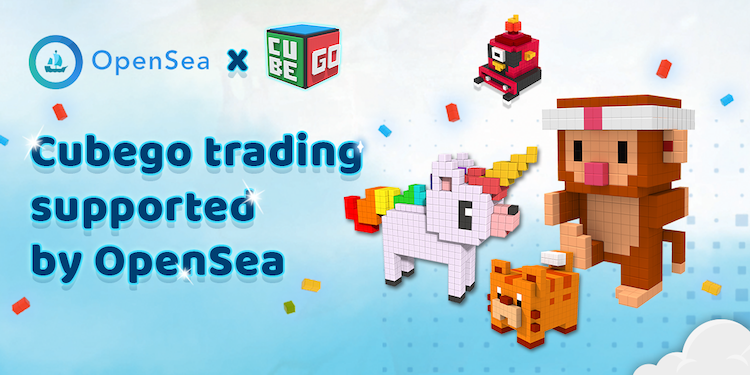 CubeGo gets onto the OpenSea
OpenSea has gained a reputation for having a wide-open door for blockchain games. We've seen this recently with the inclusion of more ERC20 tokens to its marketplace. But where it's been the most consistent has been in including new blockchain game assets, more specifically CubeGo this week.
From the developers of Etheremon, CubeGo was introduced in early November and gives players the ability to generate their own characters. In this way, it provides a sandbox-style experience, allowing for the creation of characters and other assets which players can then go on to sell.
The inclusion of this game to the OpenSea marketplace means that players will be able to take advantage of a number of unique features.
Along with the added exposure, there are the added benefits of listing/selling assets without paying GAS fees. In addition, OpenSea's system allows for multiple assets to be listed in one lot.
For more information about CubeGo, visit the website.
Blockchain Gamer Connects  – London Registration 2019 – PGConnects – London
Continue the discussion in our Telegram group and don't forget to follow BlockchainGamer.biz on Twitter, Facebook, and YouTube.