What is Hedera Hashgraph?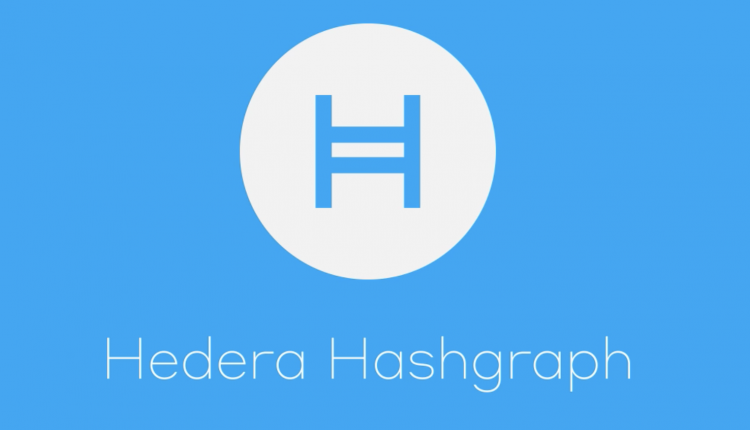 A new approach to consensus from Hedera Hashgraph
In an increasingly global and dislocated world, one of the more challenging concepts is trust.
This is true for millions of people across the world, who are finding it increasingly difficult to trust a lot of what goes on around them.
According to a study by CIGI-Ipsos this year, 52% of people are more concerned about the security of their data online than last year.
This is an increasing worry, especially for dApp developers seeking to collaborate with other users that the may not know or trust at all.
Blockchain and Hedera Hashgraph's platform offer its users an alternative solution to worry of trust between users online.
The future of consensus
Hedera Hashgraph aims to resolve five key roadblocks which prevent the mainstream application and use of public ledger technology, these being:
Performance
Security
Stability
Governance
Regulatory Compliance
Without a tangible solution to these outstanding issues, distributed ledger technology will never be fully incorporated on as broad a scale as it has the potential to be.
With its application of blockchain, Hedera Hashgraph and its 'virtual voting' consensus algorithm offer another method of providing high-performance and security for developers.
Hedera Hashgraph's consensus algorithm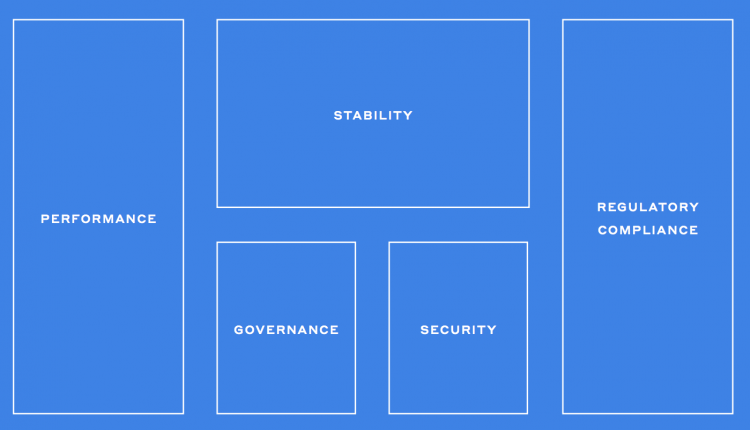 – Performance
Hashgraph's consensus algorithm allows for a balance of efficiency in bandwidth use, allowing for hundreds of thousands of transactions to take place with minimal latency issues.
– Security
Blockchain, while providing a higher level of protection compared to conventional servers, may still be susceptible to specific cybersecurity threats such as DDOS or 51% attacks on blockchain's hash-rate.
The type of security which exists behind Hedera Hashgraph's system uses the CNSA Suite security standard of security measures, which is allegedly the same used for the protection of US government databases.
– Stability
This efficiency is also balanced with a relatively low cost of running it. With the algorithm being capable of running on any system, regardless of its GPU or other expensive hardware.
– Governance
Governance is broken into two components to provide the system with a higher level of regulatory oversight, according to Hashgraph's white paper.
The Council Governance Model: Consisting of up to 39 representatives from leading organisations, these members elect a board of managers and are otherwise responsible for regulating the network including overseeing and approving proposed changes to the codebase of the system.
The Consensus Model: This refers to the way in which the nodes within Hashgraph's network come to a consensus, with each node casting some votes relative to the number of coins they have for their activity.
According to Hashgraph, this is to prevent collusion by some nodes to wrongly influence, or attack the system.
– Regulatory Compliance
Users have the option to tether their verified identities to their otherwise anonymous blockchain account through Hedera's opt-in Escrow Identity mechanism. This method means that governments will have access to a level of regulatory oversight through Hedera Hashgraph's system of account regulation.
While this is an optional feature, it offers a higher level of protection for public Distributed Ledgers than is otherwise available.
And don't forget to follow BlockchainGamer.biz on Twitter, Facebook, and YouTube.
You can also check out our Telegram news-only feed.