Most popular blockchain games in 2020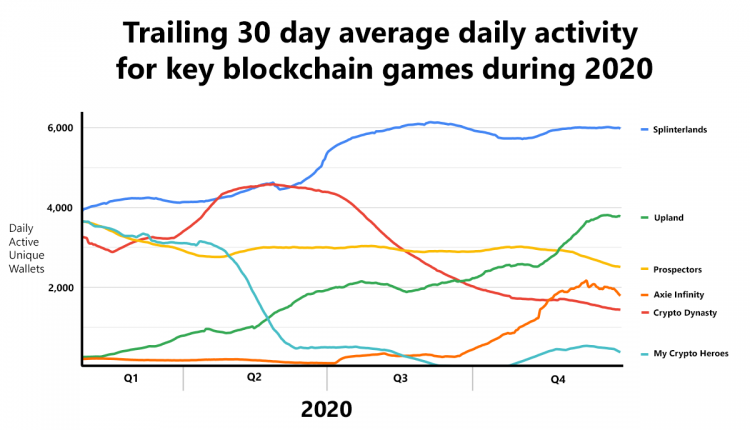 So how did 2020 shape up for the most popular blockchain games?
If we consider the four top games in January – Splinterlands, My Crypto Heroes, Prospectors and Crypto Dynasty – the picture is mixed. 
Splinterlands was the obvious winner; it started the year with around 4,000 daily active wallets and ended the year at around 6,000 – 50% growth.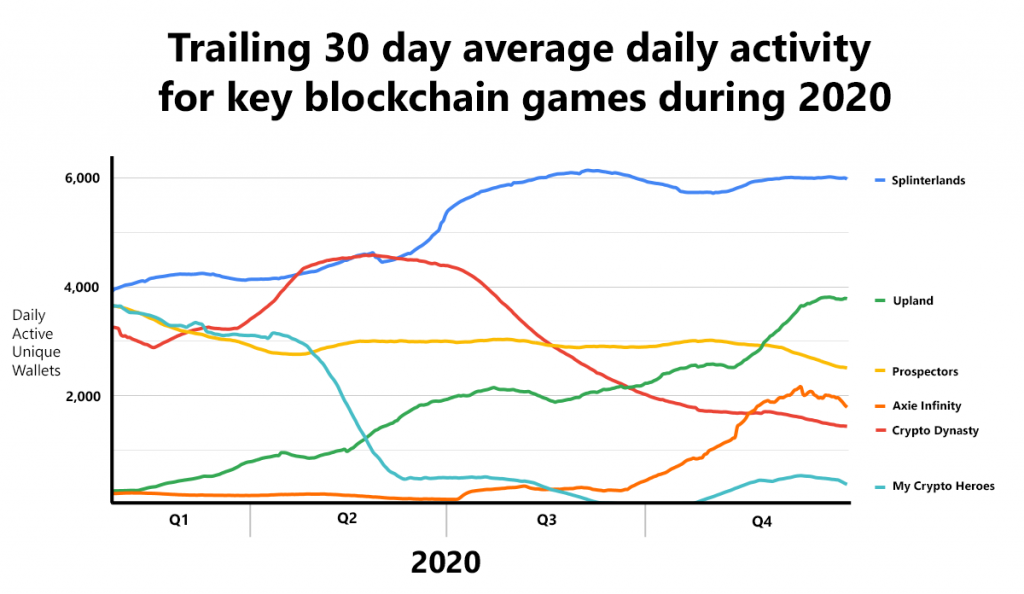 The other three games all declined, although in the case of My Crypto Heroes, it's +90% decline was down to factors outside of the developer's control; that is the increase in Ethereum gas fees. 
In the case of Crypto Dynasty and Prospectors, their decline seems to be driven by the lack of long term goals for players, although Prospectors will soon be launching a new event to attempt to improve retention. 
What was interesting to see during 2020 however was the rise of a couple of games, which albeit from a low base, experienced very strong growth. 
Monopoly-style mobile game Upland started 2020 in early access but thanks to a strong roadmap of new features ended the year as the second most popular blockchain games with around 4,000 daily active unique wallets.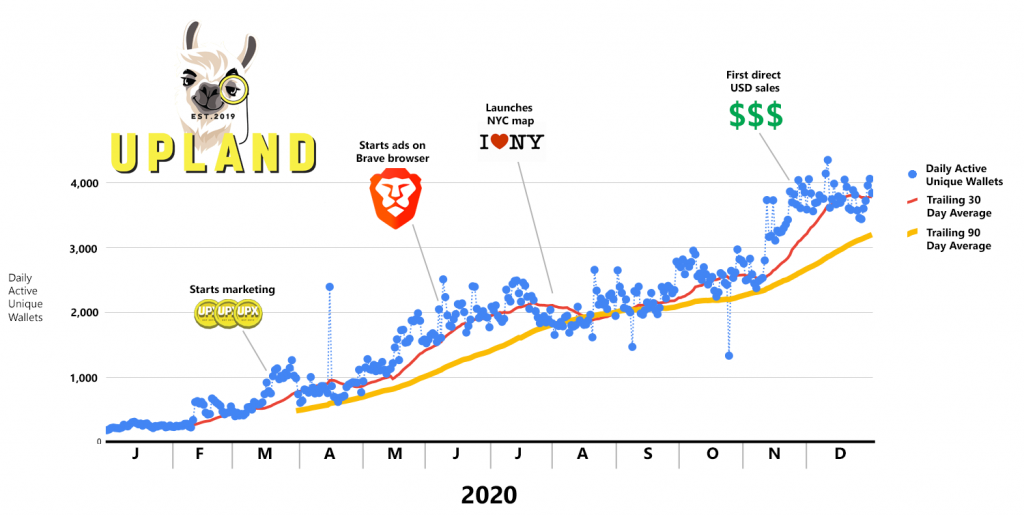 The picture of Axie Infinity was more complex because of the aforementioned gas prices on Ethereum, but it certainly accelerated its momentum, as much through the growing prices paid for its rarest Axie NFTs as for its daily activity.