How blockchain platform Terra Virtua hopes to shake up VR gaming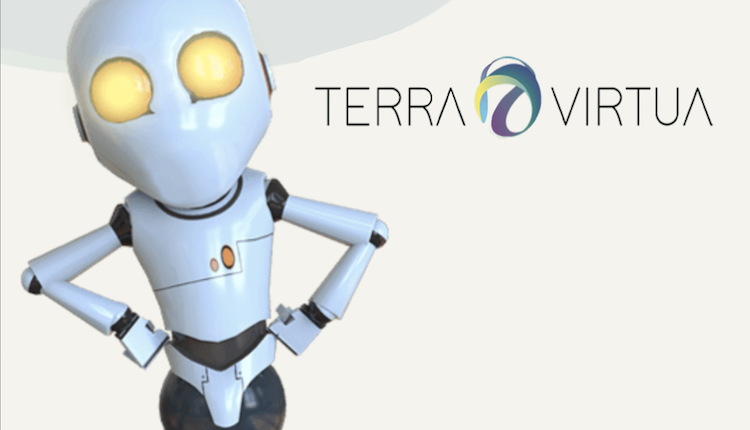 Adding community, esports, user-generated content and premium entertainment
Virtual Reality has had a big impact in the world of gaming but it hasn't yet grown from a niche pursuit into more of a mass market proposition.
UK startup Terra Virtua reckons one of the reasons is a lack of online community and game discovery and that's why it's looking to boost VR adoption with its forthcoming blockchain platform, which as well as games will incorporate strong social elements, esports and even user generated content.
CCO Keith Ramsdale and COO Doug Dyer were more than glad to explain the plan of how the combination of the Terra Virtua and its blockchain will help revolutionize the world of VR gaming.
Terra Virtua – walking through the virtual world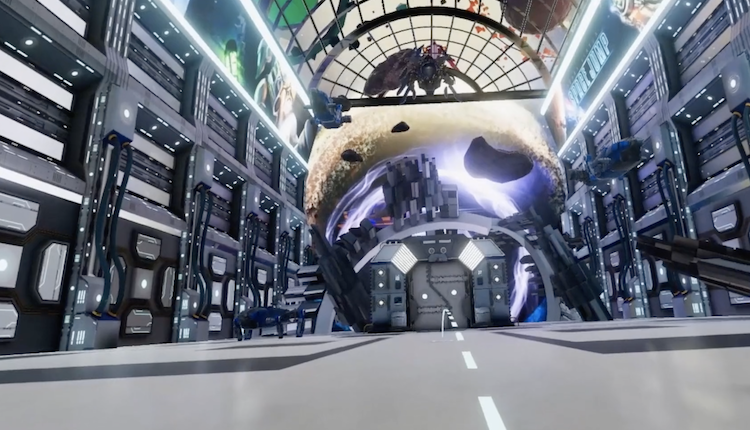 Established in 2016, Terra Virtua is geared towards creating an entirely virtual world from its settings to its community.
Behind each gate is an experience that comes with your subscription. Like Netflix but for games and experiences.
"The best way to describe this is if you imagine putting on a headset and you're taken into this atrium," Ramsdale explains. "There are whole number of gateways and behind each is a new experience; like an airport departure lounge."
In this way, players are exposed to the wider community from the outset, being able to participate in interactions with other players represented by avatars called vFlects.
These vFlects will be completely customizable, according to Ramsdale, with players being able to engage with the community within the atrium using VoIP while giving them the option to subscribe to the platform too.
Behind each portal, Ramsdale states, are a mixture of both games made by the Terra Virtua team, and those from developers who wish to partner with Terra Virtua.
"The main aim is to have game-based content through partnerships with game developers, which we're working on at the moment," adds Ramsdale.
An evolutionary experience for an evolving world of gaming
Terra Virtua intends to reach out to a far broader community, exposing its user-base to the potential of VR not just in terms of gaming, but to esports and conventional events like the World Cup too.
"There are two other elements to Terra Virtua, the first being we're keen to bring esports into this. There could be VR-specific experiences with esports such as gaming or viewing a League of Legends tournament," Ramsdale elaborates.
"Then there are pay-per-view premium events, and we're launching a cryptocurrency to partly fund this but also to serve as the in-platform currency."
Using what's referred to as the Terra token as its currency, players can access specific premium subscriber content, which could be anything from esports tournaments to premier league matches.
Ramsdale explains that while the token will be an optional method of buying access to premium content, users can also be paid in Terra tokens for any content they develop.
"Through a partnership with Epic Games, we'll be developing a Terra Virtua engine using the Unreal Engine," Ramsdale adds.
Through a partnership with Epic Games, we'll be developing a Terra Virtua engine using the Unreal Engine.
"We've already made it simple for players to create content –  from experiences to full-fledged games – within the Terra Virtua space."
Terra Virtua as an ecosystem, not just a game
Along with developing and playing user-developed content, Ramsdale points out interoperability is what sets Terra Virtua apart as a platform.
Referring back to his experiences when working at EA, he points out players can't move assets they've earned or purchased in one game to another. In contrast, Terra Virtua will use its own blockchain to create an interoperable system of trade and interaction.
Yet one of its strengths comes from what it doesn't do, which is to be overly technical.
"Even if it's built on Blockchain and uses crypto, it still needs to be as accessible and unintimidating to as many people as possible; from newcomer to seasoned gamers," COO Doug Dyer stipulates.
Terra Virtua aims to make using cryptocurrency as straightforward as possible for the user, with the token being easily acquired for competing in esports, producing content and being purchased.
"Terra Virtua's monthly subscription can be paid in fiat, while the Terra Virtua token runs the internal Terra Virtua economy," Dyer states.
You can check out Terra Virtua via its website.
And continue the discussion in our Telegram group and don't forget to follow BlockchainGamer.biz on Twitter, Facebook, and YouTube.