How Terra Virtua hopes to bring community and blockchain to VR gaming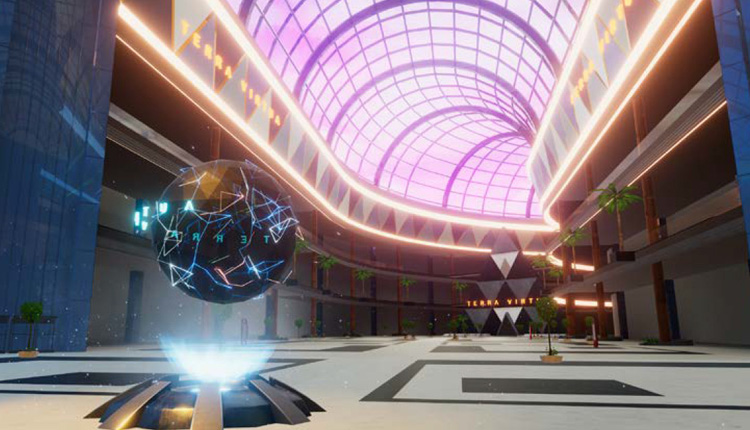 Fueled by its TVT ERC20 token
There's a clear consensus the gaming virtual reality market hasn't taken off as hoped or as predicted.
Where the arguments rage, however, are the reasons why and how – or if – they can be solved.
From our ground-breaking use of VR to our subscription approach and blockchain-based economy, the Terra Virtua platform is unique
Advances in headset technology and pricing/availability should encourage more unit sales but perhaps a more significant problem is the lack of a cross-device mass market distribution and community platform, a Steam or Facebook for VR gaming if you will.
That's just one of the features UK startup Terra Virtua is hoping to bring to the market with its Terra Virtua portal.
Also encompassing a Netflix-style all-you-can-play monthly subscription, user generated creation tools based on Unreal Engine, a companion social app, and blockchain integration for all assets and transactions, the project clearly has a lot of moving parts.
A new world
The most striking aspect of stepping into the Terra Virtua world in VR for the first time is the 3D setting – like a massive shopping arcade – which acts as the central community hub.
Everyone's represented with their own avatar, called a Vflect, and with VoIP, it's hoped Terra Virtu will bring social interaction into the VR gaming experience that to-this-point has been a rather solitary one.
Underpinning everything is the ERC20 Terra token (TVT), which will be the in-platform currency for buying game items and access to special events and premium services etc. It will also ensure developers and other creators are properly rewarded for their content.
The Terra token is currently available through a token pre-sale. A public ICO with a soft cap of $5 million and a hard cap of $29 million is expected later in April.
Terra Virtua hopes to launch its commercial beta by the end of 2018.
You can find out more about the project via its website.
And don't forget to follow BlockchainGamer.biz on LinkedIn, Twitter and Facebook.