Blockchain Gamer Connects Helsinki – Day One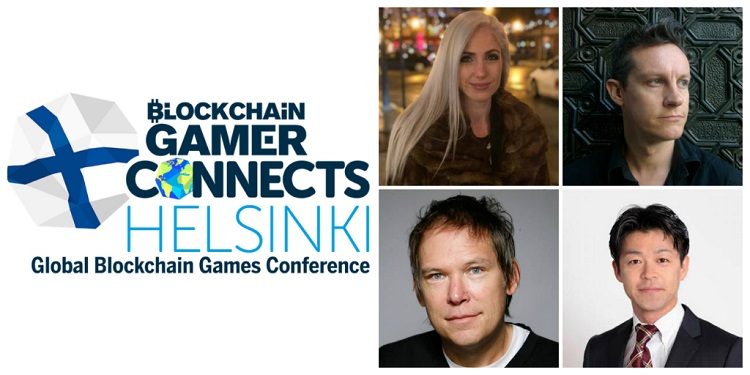 The story so far from Helsinki
Helsinki has become a hot-bed for innovation from the mainstream and blockchain gaming world.
With nearly 70 talks and panel discussions taking place, there was plenty of insight to be had and lessons to be learned. Blockchain enjoyed its fair share of attention, with these being some of the highlights from day one.
---
Blockchain Gamer Connects – the highlights
Keynotes – Challenges to the Overall Blockchain Game Distribution and Promotion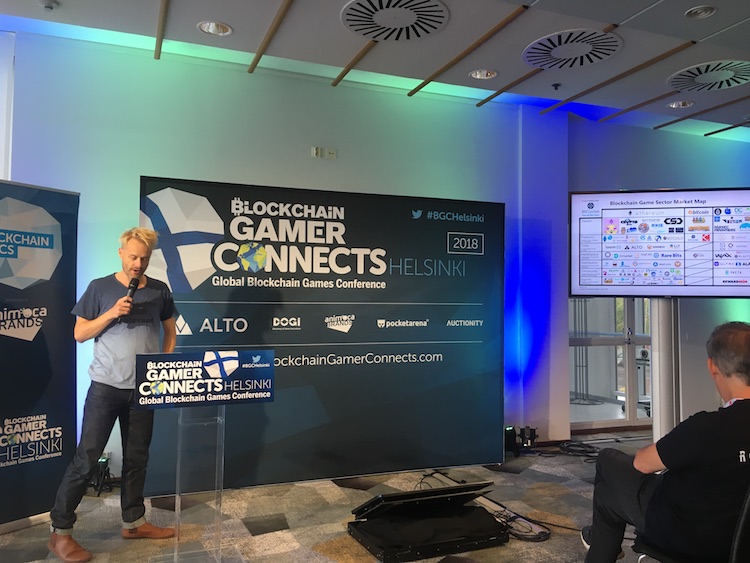 Starting off the day's discussions, Editor Jon Jordan discussed the remarkable evolution of the blockchain gaming ecosystem, which took place in only a matter of years and months.
With the recent bearish turn of the cryptocurrency market, Jordan highlights, the likes of Ethereum experienced a year-long drop of 74%.
Meanwhile, blockchain game tokens, such as Reality Clash's RCC token enjoyed the exponential growth of over 100%.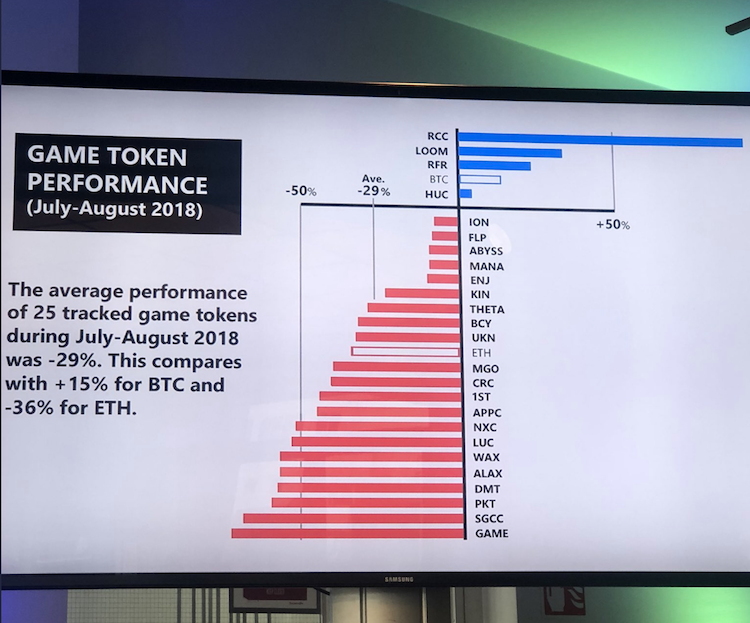 Following after Jordan was Shirley Lin, the Co-founder and Chief of Business Development for DOGI.
Known by colleagues proudly as the 'Blockchain Lady,' Lin lends her wisdom to her company, and to the attendants for her talk on 'the Challenges to the Overall Blockchain Game Distribution and Promotion.'
Making a start in an overt style, Lin asked how many people pay for in-game items on their mobile or PC games.
"Nearly everyone pays to play video games because there's a sensation from it," Lin stated.
"As a paying player, however, you will never get that money back… But if you're playing it on blockchain, you may get some or [even] more back."
In this, she referred to the incentives for making these purchases and who exactly owns the assets.
With centralized games, the answer is the developer, but with blockchain, as Lin points out, the player gets the opportunity to profit as an individual owner of whatever item they buy.
Lin enthusiasm when it comes to blockchain games is remarkable and thoroughly explicit, making it clear that she has high expectations of its long-term growth.
"I'm very bullish about blockchain games because I can see it growing at the same speed as mobile games."
---
Reality Clash – One Year On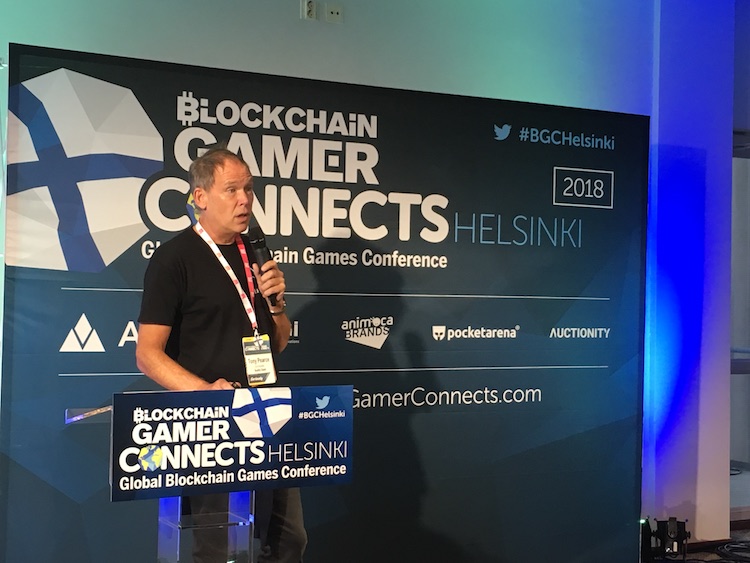 For a large number of developers, establishing an ICO, securing the funding and obtaining the money seems like a straightforward plan.
Co-Founder of Reality Clash, Tony Pearce, makes it readily apparent that it is anything but in recanting the companies experiences with its first year anniversary.
"Things would be fine, walking them through our business plan," Pearce recalls.
"But the moment we say that we're securing funding through an ICO, they didn't want anything to do with it."
Through the talk, Pearce recounts the number of rigorous challenges, successes, and lessons he and his colleagues learned from.
---
Designing Actual Games that use Blockchain Technology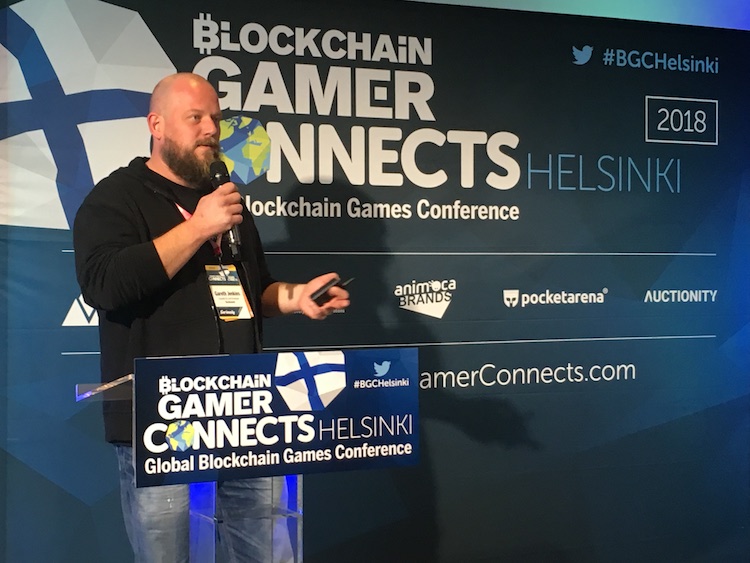 Attributes such as game ownership, procedural generation, player access, and rights holdings are areas that mainstream gaming continually has issues with.
Gareth Jenkins, the Founder, and Leader of Deckbound discuss the ways that blockchain can be applied by companies in order to simplify otherwise increasingly complex elements of a game's mechanics.
---
Blockchain Game Investors – Why Do They Care?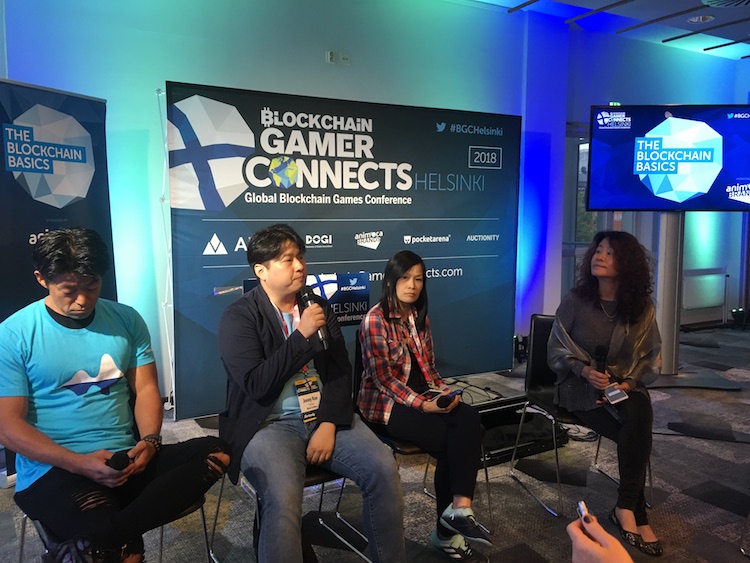 Consisting of Joony Koo of Block Crafters Capital, LK Shelley of Affiniti Ventures, Masaru Ohnogi of Gumi, discuss the ways in which Venture Capital is adapting to a growing interest in blockchain, and specifically gaming.
Under the moderation of Shirley Lin, the panel also highlighted the reasoning and limitations of companies selecting an ICO, including the inherent risks associated with otherwise inexperienced buyers and investors seeking to turn a quick profit, and their relative impacts on a tokens underlying value.
"A few things are mixed up from a developers point of view," Koo explains regarding ICOs.
"Most of those that are interested in cryptos is because they think it's an easy way of making money."
---
For more details about Blockchain Gamer Connects, stay tuned to the site for more updates.
The next Pocket Gamer Connects will be in London on January 21st and 22nd 2019.
Continue the discussion in our Telegram group and don't forget to follow BlockchainGamer.biz on Twitter, Facebook, and YouTube.