Check out our exclusive SXSW Blankos Block Party giveaways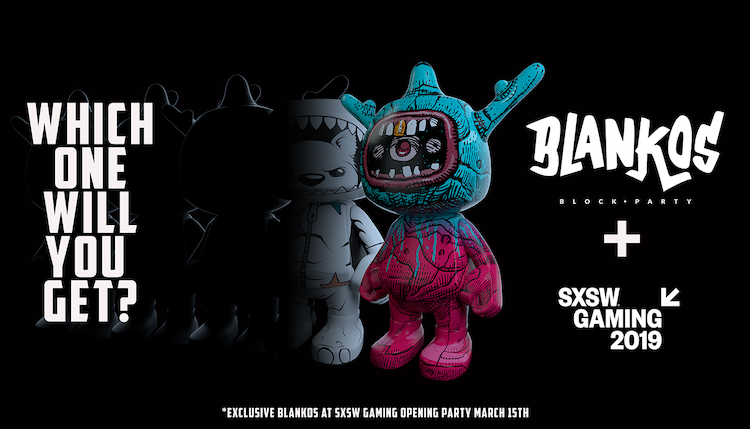 Mythical Games is bringing blockchain games to SXSW with an exclamation point
We're thrilled to bring you this exclusive interview with the Mythical Games team in the lead-up to SXSW. We speak to the company's Head of Blockchain, Rudy Koch, and its CCO – Jamie Jackson.
So tune in to this episode and hear us discuss the power of the player, digital assets, and all things Blankos!
Whether you'll be among the crowds at SXSW or wishing you were among them, we're right there with you. Both as a reliable source of blockchain gaming news, or expressing sympathy, with only a select few of our team heading down that way.
But don't feel like you're left out of all the special proceedings, and especially giveaways! We're here working in collaboration with Mythical Games to offer you a very special giveaway.
We're offering 5 lucky readers the very same, incredibly exclusive NFTs that will be given out by the Mythical team at SXSW. How exclusive are these? And how can you take part in this giveaway? Well the answers are all here. Simply:
Follow us on our Blockchain Gamer Biz Twitter, Telegram and Facebook
Tweet the hashtag #BlankoSXSW to us and the Mythical Games / Blankos crew
Do this and you will be in with a shot of winning an exclusive Blankos NFT!
The competition will be starting as of Monday 11th March, with the winners being decided on Monday 18th.
So good luck to all of you taking part.
---
And continue the discussion in our Telegram group and don't forget to follow BlockchainGamer.biz on Twitter, Facebook, YouTube, and now on Discord!