Loom has added support for over 100 ERC20 tokens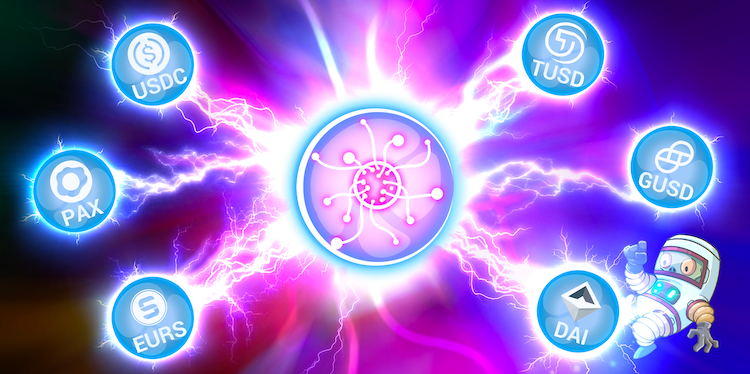 Loom is putting ERC20 tokens and stable coins 'on steroids'
The inclusion of Binance on Loom opened up the ecosystem to one of the largest exchanges used. But the platform is not finished there, the team has since announced that it has also included support for others. How many exactly? approximately 100 of the top ERC20 tokens.
"Since BNB is an ERC20 token, adding support for one token on PlasmaChain meant we were easily able to abstract the logic and apply it to any ERC20 token."
"So we figured, why not just add 100 of them?"
Adding StableCoins to Plasma
Some of the more interesting tokens added include a range of stable-coins, these being virtual currencies backed by a fiat. These include Circle USD, True USD, DAI, PAX, GUSD, EURS.
Why are these significant? Stablecoins remove the risk of price fluctuations, thanks to the tethering of cryptocurrencies to sovereign currencies. For users, this means they won't have to sell off assets that they may otherwise want to keep hold of.
What makes the inclusion of these stablecoins more impactful is the fact that they'll be added into Plasma-Chain as a layer-2 payment solution. Putting 'Stablecoins on Steroids' according to the Loom team.
For more information on the inclusion of these digital assets, visit the Loom Network.
---
And continue the discussion in our Telegram group and don't forget to follow BlockchainGamer.biz on Twitter, Facebook, YouTube, and now on Discord!