Speaker profile: Randy Saaf, Lucid Sight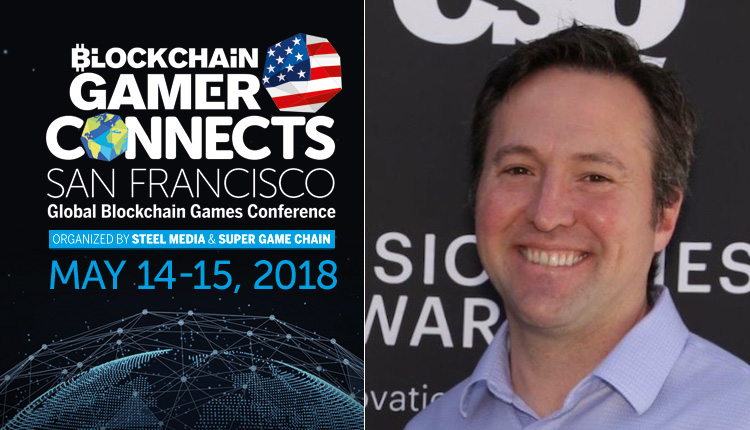 Find out more about one of the 40 world-class speakers at Blockchain Gamer Connects San Francisco
Randy Saaf, co-founder and CEO at Lucid Sight is one of 40 world-class blockchain gaming speakers appearing at Blockchain Gamer Connects San Francisco on May 14-15.
To hear him speak in person, book your ticket now!
Saaf is co-founder and CEO at Lucid Sight, an indie game studio that develops dApp, VR and AR games. Lucid Sight has over 1.5 million downloads of their hit VR titles and has worked on such titles as Justice League VR for PSVR. 
He is also director at AppOnboard, offering high fidelity playable ads for iOS and Android.
Saaf co-founded Jirbo in 2008, a launch partner of the iOS App Store and had 14 of the first 100 free iOS games. Jirbo changed its name to AdColony and transitioned from gaming to one of the largest mobile video ad networks. AdColony sold to Opera Mediaworks in 2014 for $350 million. 
BlockchainGamer.biz: What makes you most excited for blockchain gaming?
Randy Saaf: The concept of true digital ownership. Gaming has always involved economics, whether gathering coins in Mario Bros or selling potions in Skyrim.  For the first time players can truly own, collect, improve and sell their digital assets.
What are your thoughts on the way the sector has grown in the last 12 months?
The sector is rapidly evolving as companies figure out what players enjoy.  It started as a bunch of CryptoKitties clones and 'hold the bag' games. Now real gaming mechanics are coming to dApp games and that is exciting.  
What major trends do you predict for blockchain gaming in the next 12 months?
Richer graphics, gameplay, and brands with affinity.  
Which part of Blockchain Gamer Connects/PGC San Francisco are you most looking forward to?
Meeting other game developers to share what has worked for us and find out what is working for them.
Don't miss your chance to hear Saaf speak about why dApp gaming is not a fad at Blockchain Gamer Connects San Francisco, at 10:40 on Monday May 14. Book your ticket now!
About Blockchain Gamer Connects San Francisco
More than 400 blockchain gaming delegates will gather at the Bespoke venue on May 14-15 for Blockchain Gamer Connects San Francisco. Over the two days of the event, there will be 40 expert speakers addressing the key issues for the blockchain gaming  industry, from global trends and new tech to tips, tricks and strategies. Tickets are selling fast, so don't miss out – get yours now!