Speaker profile: Tony Pearce, Reality Gaming Group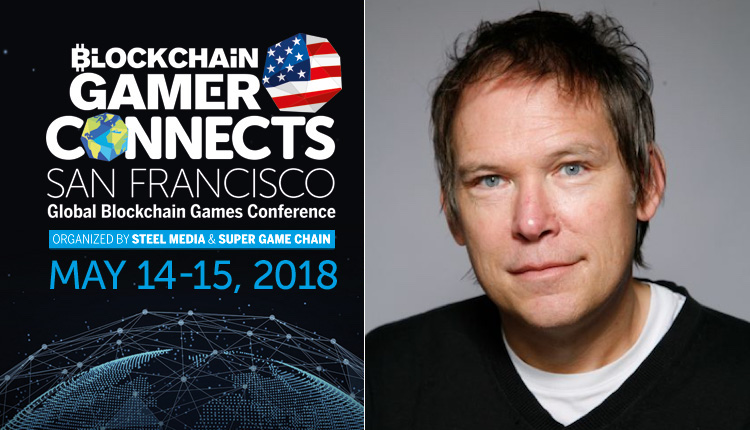 Find out more about one of the 40 world-class speakers appearing at Blockchain Gamer Connects San Francisco
Tony Pearce, co-founder at Reality Gaming Group, is one of 40 world-class blockchain gaming speakers appearing at Blockchain Gamer Connects San Francisco on May 14-15.
To hear him speak in person, book your ticket now!
Tony is a serial entrepreneur, investor, ICO pioneer and has been involved in tech, gaming and mobile for over 25 years.
He was one of the first to successfully close an ICO (Initial Coin Offering) raising funding for a new AR mobile combat game called Reality Clash which uses it's own cryptocurrency and blockchain technology.
BlockchainGamer.biz: What do you do?
Tony Pearce: I run the games developer and publisher division of Reality Gaming Group.
What makes you most excited for blockchain gaming?
It's a real game changer. For the first time, players can actually own their own digital content from the game. This can be logged on the blockchain and can make trading and selling digital content a reality.
What are your thoughts on the way the sector has grown in the last 12 months?
Reality Clash was the first mobile games publisher to close a successful ICO in 2017. Since then, the ICO market has grown considerably. It will only continue to grow as more innovative games get developed using blockchain and cryptocurrency
What major trends do you predict for blockchain gaming in the next 12 months?
Trading digital content and making real money.
Which part of Blockchain Gamer Connects/PGC San Francisco are you most looking forward to?
All of it. To meet other games companies creating great games using blockchain technology.
Don't miss your chance to hear Pearce speak about the good, the bad and the ugly of running an ICO. This will be a no-holds-barred presentation about ICOs from someone that has actually done it. His Blockchain Gamer Connects San Francisco seminar is at 11:20 on Monday May 14. Book your ticket now!
About Blockchain Gamer Connects San Francisco
More than 400 blockchain gaming delegates will gather at the Bespoke venue on May 14-15 for Blockchain Gamer Connects San Francisco. Over the two days of the event, there will be 40 expert speakers addressing the key issues for the blockchain gaming  industry, from global trends and new tech to tips, tricks and strategies. Tickets are selling fast, so don't miss out – get yours now!