How Reality Clash is looking to create a virtual world of shooters and traders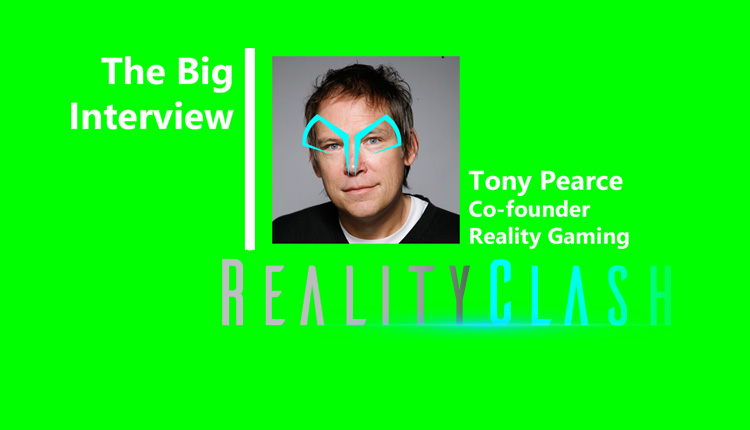 Tony Pearce on bringing shooting genre to life
While there are plenty of blockchain game projects using virtual reality or augmented reality, not many are trying to combine both and use location-based tech, but that's exactly what London-based Reality Gaming Group's forthcoming mobile game Reality Clash is looking to do.
So, there was plenty to talk about with company co-founder Tony Pearce, when we caught up as part of our August AR/VR themed month.
What is Reality Clash?
Reality Clash itself is divided between its web-based platform, and the mobile game which will be available later in 2018 on Android and iOS. This division creates a unique ecosystem, according to Pearce.
"You can almost split the company in two, regarding what we do," he explains.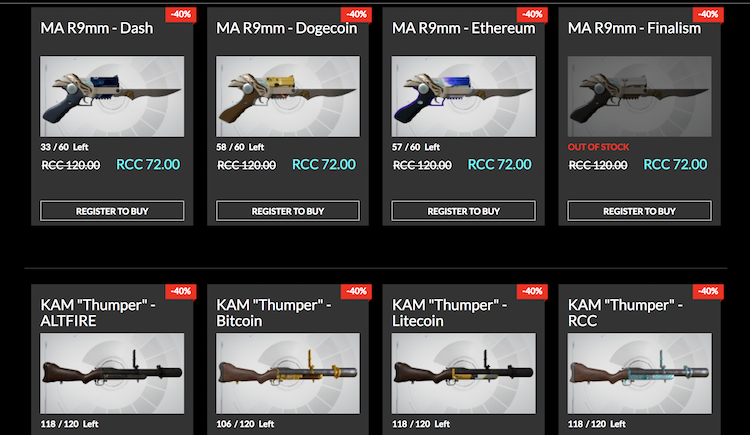 Using the website store, called the Armoury, players can purchase various weapons, which are blockchain-based tradeable collectibles – aka ERC721 non-fungible tokens.
These players can use them in the game and/or selling them on as their price rises (or falls)
Reality Clash is like CryptoKitties except with weapons. And with our marketplace, you become a virtual arms dealer.
Since opening the armoury, Reality Clash has sold over 3,000 weapons, with Pearce and the team expecting this number to grow significantly over time.
"It's gotten to the point that every time we add a new weapon to the store, within a couple of weeks, they're sold out…" Pearce continues.
"So that's going unbelievably well, and I think when the marketplace comes out, that's going to be massive."
VR in AR – playing the game
While players can choose to become traders through the online platform, gamers can simply decide to use the mobile game while having little to no interaction with the online armoury.
It's through the mobile app that the AR/VR elements bring it to life for the player, as they search for resource points called 'nodes' and fight other players using location-based technology to actual travel to the nodes where battles take place.
To buy new weapons in the game, players use the game's soft currency, called 'Silver Coins'. Pearce calls these "black and white guns" because they're not skinned as with the limited edition ERC721 weapons.
The tiered system of buying weapons in-game also prevents players from 'paying-to-win'.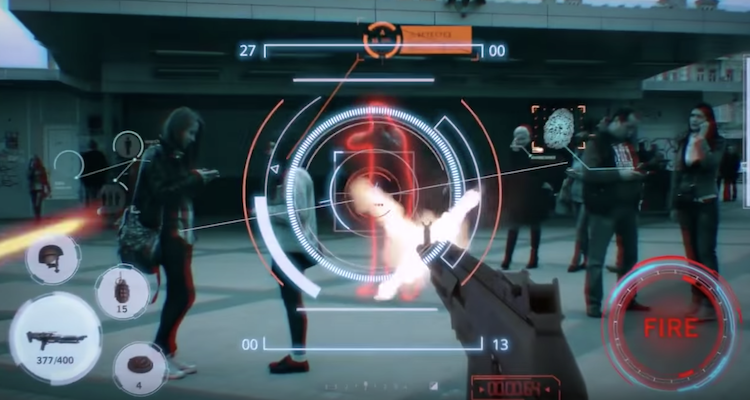 It was also recently announced the game would take advantage of VR, providing a higher level of immersion for players.
"We're looking to put the iPhone's ARKit to its full level of capability," Pearce says of the battles, which used VR in terms of the graphics but AR to control and aiming.
"We created a virtual, 360-degree world that you can walk around: If you walk forward, you walk forward in the game, if you duck, your character in the game ducks."
When asked about the decision to implement VR into the game, Pearce explained that, from a performance and immersion perspective, it would improve it dramatically.
Immersion & strategy
As you walk around the world, you see your enemy displayed as their avatar... If you see them walk left it's because their player walked left. It's like you've walked into Fortnite
Depending on the players and the weapons they use, in choosing to battle against an enemy, both players are pulled into a virtual world that changes depending on the distance between the two players.
"So if you pick someone far away or close to you, so the world is determined by how far you are away from your opponent."
The application of VR means that players need to think strategically before fighting their opponent, Pearce states.
"If you go into close range combat with someone and you've got a sniper rifle and he's got a pistol, he's got more of a chance to hit you and vice versa if you're on a wide map."
The virtual arena also provides companies with the opportunity to skin the world and promote themselves.
"We're looking at approaching companies and asking if they want to take over the [virtual] world for a week." Pearce states, "It can then become an arena that the company has its branding on."
What's next?
With the game still in the later stages of development, the next thing to happen will be the release of Reality Clash's marketplace so weapons can be traded.
In terms of getting access to the blockchain RCC Gold tokens and providing underlining liquidity, Reality Clash has partnered up with a series of coin exchanges, most recently BlockEx.
"I think people are going to hear about it through the game, but you'll also get speculators that love investing in crypto come on and use it as a platform where they'll hopefully make some money," Pearce says.
The success of the armoury has also compelled the team to experiment with the skins available for players to buy.
"We're really interested in making some fun and interesting skins," Pearce mentions.
"For example, we could approach to a famous YouTuber and ask if they want their own custom skin all over an Uzi. It's something that's quite different."
Check out what Reality Gaming gets up on the Reality Clash website. 
And continue the discussion in our Telegram group and don't forget to follow BlockchainGamer.biz onTwitter, Facebook and YouTube.