How blockchain enabled the implementation of Cryptic Conjure's core spell degradation mechanic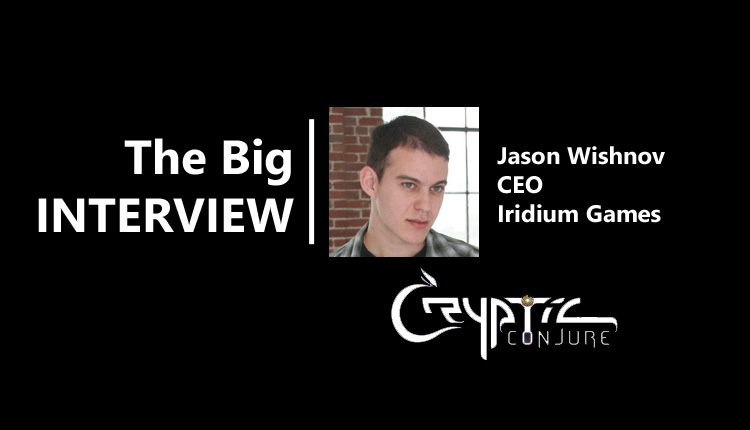 The more you sell, the less powerful you become
It's often said blockchain is a solution looking for a problem.
But for game designer Jason Wishnov, blockchain proved to be the solution to a fundamental problem.
As the head of LA indie Iridium Studios, Wishnov has plenty of experience in making innovative games. For example,  (2015) was a voice-activated strategy game for PS4 and PC.
We couldn't make this game without blockchain but it's a game first and foremost, not a blockchain game.
But the gameplay mechanic he'd been kicking around whereby gamers who crafted a spell they could share with fellow players, albeit at the cost of weakening the spell the more it was shared, was proving impossible to implement.
"There were obvious security issues around the game database and we couldn't come up with a way of capping how many times players would share the spell," he recalls.
Then in happy happenstance in the summer of 2017, Wishnov bumped into Lucid Sight CTO Fazri Zubair.
"I didn't know much about blockchain," Wishnov says, but subsequent conversations resulted in that game concept becoming Cryptic Conjure, a blockchain-based RPG that's in development at Iridium and will be published by Lucid Sight.
Hold or sell?
In terms of how the core spell-sharing mechanic works, once a player crafts a spell in Cryptic Conjure, they will receive 20 Essence of that spell, each of which is an ERC721 token.
If a player chooses to keep all these, the spell will have a 200% power rating. This drops to 190% if they give away or sell one of its essences, right down to 100% if they give away or sell all 20 associated essences.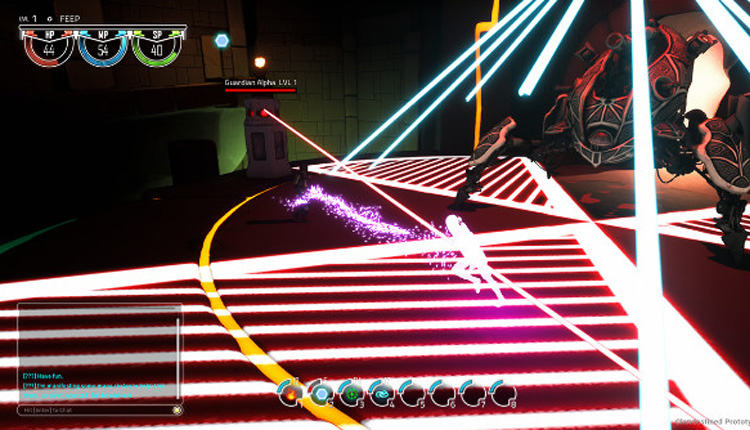 What's really smart about the concept is the power of the spell will be reduced for all spell holders.
"It's becomes a trust or reputational issue for players," Wishnov points out.
The first player to buy a spell's first essence gains a powerful spell but if the seller then goes on to sell all remaining 19 essences, they'll effectively be betraying that initial (and the other) buyers.
"It's like the Prisoners' Dilemma," he says, referring to the classic Game Theory experiment.
This importance of degradation of spell power is heightened through Cryptic Conjure's gameplay, which rewards players who can defeat bosses or get the fastest speedrun through a dungeon.
In that context, it's most likely players will attempt to circumvent such trust issues through the game's clans system.
But as infamously seen in games such as EVE Online, the juicy temptation to sell out your companions for cold, hard cash – on in this case Ether – will no doubt see some in-game relationships fracture.
The game comes first
More generally, however, while the blockchain is fundamental for Cryptic Conjure, Wishnov says most of the gameplay in the action RPG will take place off-chain.
After all, this is a client-based PC game built using the Unreal 4 Engine that will allow up to four players to play in co-op mode to complete quests and overcome dungeons in a typical RPG fashion.
The blockchain elements, while fundamental to the game's overall success, won't be overwhelming in terms of day-to-day play.
"Yes, you'll need to create a wallet and we couldn't make this game without blockchain but it's a game first and foremost, not a blockchain game," Wishnov states.
It's planned Cryptic Conjure will initially be available as a playable demo alongside its Initial Item Sale in 2018, launching with PVE gameplay in Q1 2019, with PVP added later that year.
You can find out more details via the game's website.
And don't forget to follow BlockchainGamer.biz on Twitter, Facebook and YouTube. You can also check out our Telegram news-only feed.