How Bluzelle's decentralized data cache network improves online game performance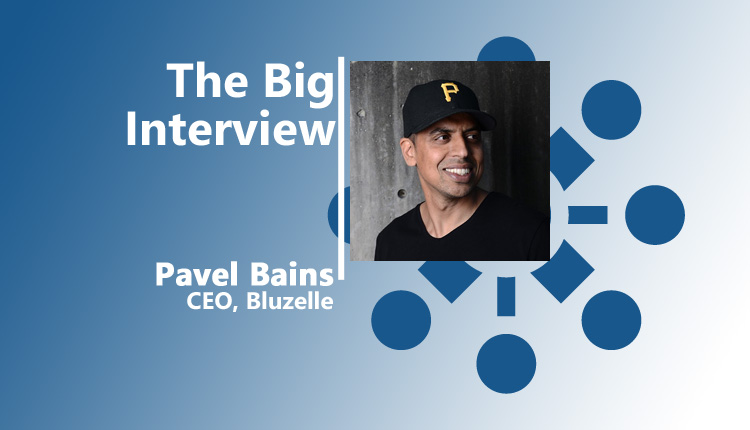 CEO Pavel Bains explains the vision
When it comes to explaining the esoteric world of database technology to a mass audience, simple comparisons are usually the best starting point.
In that context, the one-liner for Bluzelle is perfect: "We're doing for data what Cloudflare did for web content".
We're doing for data what Cloudflare did for web content.
The longer version – a decentralized data cache that makes applications run faster around the world – isn't too bad either.
Still, if you want to better understand what the startup is attempting to do, some deeper reading around the subject is required.
For CEO Pavel Bains, what really matters, however are the advantages decentralization provides for companies with large data storage requirements. In the first instance that means games companies.
"Latency is the key to providing a great game experience and player retention," Bains says, something he knows well from his time working at game developer Threewave Software.
Faster, faster, gamer
Of course, the world is not lacking in data centers and cloud solutions but for many game developers, the cost and time required to spin up new servers in new locations as their games grow is non-trivial.
Indeed, as demonstrated by the likes of Apex Legends, it's very hard to predict how quickly millions of gamers from unexpected locations could be trying to log into your game. If your servers can't handle the strain that might be the only time they try.
And is this exact scenario that Bluzelle's data cache solution is designed to handle. The data cache stores the most popular information – especially frontend data – on a temporary based to reduce the load on the database, which holds all the information required.
And because it's a decentralized system with +25 nodes around the world, Bluzelle reckons it can to deliver data up to 20 times faster than current solutions.
"When we talk to CTOs, this is a real pain point for them," Bains explains.
"We've had a lot of interest because we can offer global availability and an auto-managed system. But, of course, the CTOs now want to see it in action."
Which brings us to Bluzelle's first commercial launch; its data delivery network which is now in closed beta testing. Bains say he hope to publish the first results from the test in the coming weeks.
As for the future, the company's roadmap will see it fully rolling out hundreds of nodes to complete its dPOS blockchain, which links to Ethereum in terms of managing this swarm node network, and uses the BLZ token for staking, rewards and payment.
You can get more details at the Bluzelle website.
Join us at Blockchain Games Connects Hong Kong – 17-18 July 2019.
And continue the discussion in our Telegram group and don't forget to follow BlockchainGamer.biz on Twitter, Facebook, and YouTube.