Speaker profile: Alexandra Damsker, consultant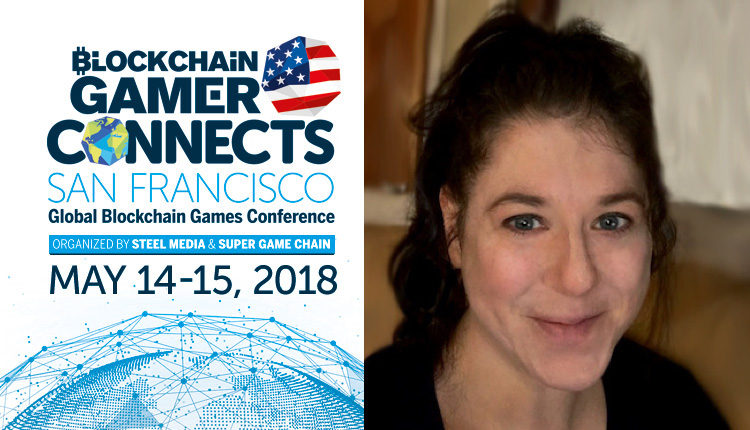 Find out more about one of the speakers appearing at Blockchain Gamer Connects San Francisco
Alexandra Damsker is one of 40 world-class blockchain gaming speakers appearing at Blockchain Gamer Connects San Francisco on May 14-15.
To hear her speak in person, book your ticket now!
BlockchainGamer.biz: What do you do?
Alexandra Damsker: I'm a SEC-trained securities attorney and entrepreneur (one exiting). Currently I'm a consultant re-business strategy and regulatory issues for blockchain/crypto companies and investors.
What makes you most excited for blockchain gaming?
It is one of few things with the potential to bring the masses into blockchain (not just the small crypto community currently involved).
What are your thoughts on the way the sector has grown in the last 12 months?
It's just the beginning.
What major trends do you predict for blockchain gaming in the next 12 months?
The ownership of virtual goods will make blockchain gaming grow hugely, and external trading markets will grow quickly.  
However, speed and competitive bidding will be an ongoing issue, as is mobile connectivity across platforms. Choosing and building on solid blockchain platforms will be of primary importance.
Which part of Blockchain Gamer Connects San Francisco are you most looking forward to?
Deep diving into the community – gamers rule!
About Blockchain Gamer Connects San Francisco
More than 400 blockchain gaming delegates will gather at the Bespoke venue on May 14-15 for Blockchain Gamer Connects San Francisco. Over the two days of the event, there will be 40 expert speakers addressing the key issues for the blockchain gaming  industry, from global trends and new tech to tips, tricks and strategies. Tickets are selling fast, so don't miss out – get yours now!