Five years on: what Gods Unchained has learned and how its vision is changing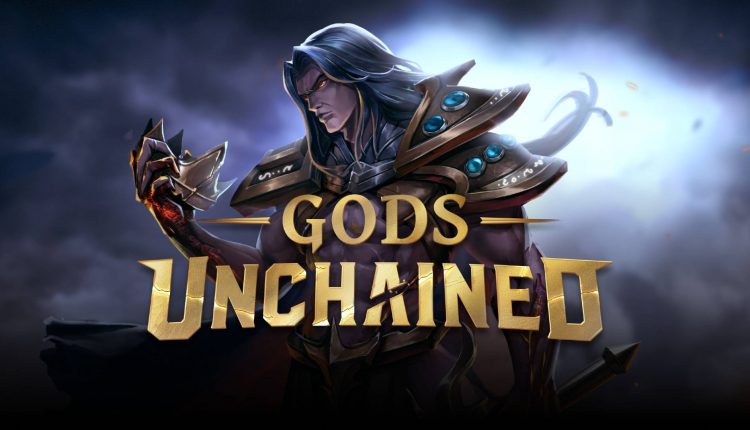 Coming up to its fifth anniversary, Immutable's flagship title Gods Unchained was first announced back in July 2018, and is one of the longest running TCG's powered by blockchain. And much like the industry at large, it's come a long way in those five years, most recently with the announcement that the game will be available on Epic Games Store.
How has the outlook of the game changed over the years? What lessons have been learnt, and where is the project headed next? To find out, BlockchainGamer.biz checked in with Gods Unchained's executive producer Daniel Paez.
BlockchainGamer.biz: Gods Unchained was announced and the first NFT launched five years ago. How much has the vision for the game changed since then?
Daniel Paez: Early on the game was really driven by the passion that the company's founders had to bring digital ownership to players. As the company and game evolved, it took many twists and turns as Immutable discovered who it was and Gods Unchained explored who it could be, and all of this took place during crazy crypto busts and booms. Over the last few months we've took long hard looks at the past as well as what the future holds, and redefined the vision for Gods Unchained.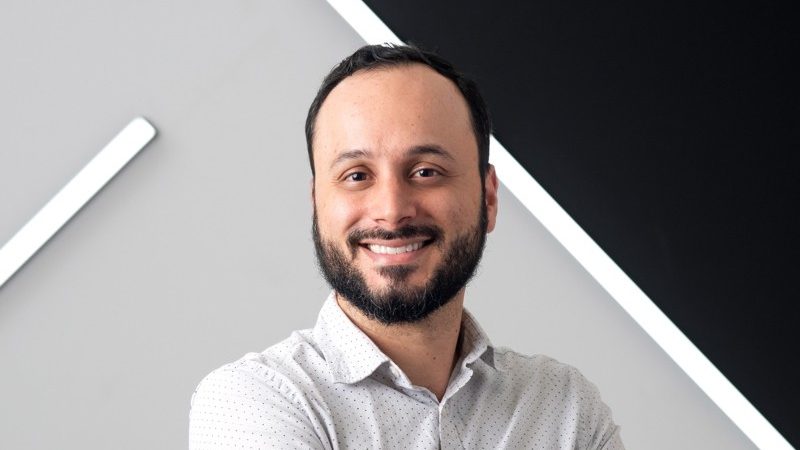 Our focus now is to bring highly polished and well-designed competitive card play to players who enjoy strategically outwitting their opponent and discovering new ways to gain an advantage, and to have this core experience supported by the Gods Unchained ecosystem, which includes things such as trading cards, the community, and partners like GUDecks.
How hard has it been to keep the community onside through all the changes that have occurred?
To be honest, it's hard because the community itself is very diverse. You have your hardcore, competitive players, you have your 'Old Guard' who have been with the game since the beginning, you have your holders of huge collections, you have your free-to-play players, your more casual players, etc etc, and when you make certain changes, there are sometimes trade-offs. A perfect example is when we need to balance cards post-launch. Our competitive players appreciate it, our collection holders do not.
All in all though, you learn by doing, and we've gotten much better at learning what works and what doesn't work, and I think that's reflected in the % of our playerbase that are long-term players (it's very high).
Do you think this process has strengthened or weakened your view on the importance of blockchain in building longterm community?
Strengthened for sure. Managing and constructively engaging communities in traditional games is hard, in the world of blockchain gaming, the skills required increase exponentially, but for good reason.
Blockchain players are even more dedicated to their games, especially when they feel their games are committed to them. For Gods Unchained players, their collection is extremely important to them, so it also falls on us as developers to make sure we're taking care of that. In contrast, a Hearthstone player doesn't care too much about their collection as they are purely focused on having the best performing decks, as evidenced by how many cards are destroyed by the community during a set rotation.
Gods Unchained has been through a lot, and if it wasn't for its core community that it's built up over the years, it wouldn't be one of the few remaining blockchain games still around.
Do you think you issued too many NFT cards in the early stage of development, before you had nailed down some of the core design elements?
Two answers to this question: Too many for now? For some expansion sets, yes. Too many for the future? No. But that is all a function of new markets that blockchain games tap into.
Historically Gods Unchained has had many community members purchase many packs of cards for their collections, not for play. I think we saw this in overdrive during the crypto bullrun. Now that we're in a lull, the market for cards depends a lot more on player demand for cards. As we've all seen however, markets move up and down so we likely would see similar behavior as we have in past market upswings as new types of purchasers take part in our card sales. This isn't Gods Unchained's first rodeo with crypto volatility.
This leads to the main thing we're doing as developers, which is setting the stage to sustainably grow the player base with highly competitive gamers. Most of our work this year is focused on platform expansion as well as feature improvements so that we can begin to cater to traditional gamers.
As part of GU's updated roadmap is the "Sealed game mode". Can you explain this mode further, and how it will practically impact the game?
The Sealed game will be a permanent mode focused around a buy-in queue. Decks will be constructed from 60 randomly selected cards and three Gods. In this mode, players will go through a gauntlet run that lasts until they achieve seven wins or suffer three losses, whichever comes first, and players will receive rewards based on their overall performance.
Additionally, normal deck-building restrictions won't be applied to this mode, allowing players to have multiple copies of legendaries and cross-domain cards from the provided card pool.
It's been described as a mode that could onboard new players – how would this work, and are there more plans in place to attract a wider audience?
Gods Unchained will become the first web3 TCG to introduce this mode, which is usually only found in web2 TCGs. This should attract many TCG players who want to branch into web3 but don't want to sacrifice any of the overall experience.
Blockchain players are even more dedicated to their games, especially when they feel their games are committed to them.
We also plan on continuing to add exciting new features. For example, more new and exciting game modes already in development will rotate in and out. The first one is called Chaos Constructed, and it will remove limitations around using cards in the same domain as the chosen God. By expanding what's offered and keeping content fresh, we anticipate we can significantly grow our player base in the coming months and years.
What other aspects of the new roadmap are you excited about?
We're overhauling the pack opening experience to make every pack opening a more memorable event and a better experience for those with slower internet connections. We're also developing a new content creator program to empower the community through rewards, collaborative opportunities, exclusive privileges, and recognition for their contributions. This program will be launched as a pilot first to gather feedback and iterate on suggestions from content creators. We're launching on the Epic Games Store, which will be our first foray into the traditional gaming world.
We're also introducing a GODS staking dashboard, enabling users to manage their GODS tokens, track rewards, and access other features, all from a dedicated and convenient dashboard. Lastly, behind the scenes, we're embarking on a complete overhaul of our server logic and an array of other technical enhancements to bolster the game's infrastructure and strengthen performance.
Most importantly, our next large set slated to launch later this year will mark the beginning of Gods Unchained, Season 2. We have a host of accompanying features, there is a lot of lore and story-telling we've been preparing, and exciting announcements regarding the Gods Unchained IP.
Esports has always been a part of the vision. Are there any concrete plans for such activity yet?
Yes. Esports is the pinnacle of highly competitive games so it is in our 12-month plan to begin to roll out the ability to build programs.
From experience, the best and longest-lasting Esports programs have very strong grassroots origins, so our first approach will be to provide our community with the tools they need to manage their tournaments.
GU was in pre-alpha on mobile earlier in 2023. What did you learn from the playtest?
The debut of the pre-alpha mobile version of Gods Unchained earlier this year surpassed all expectations, and the community feedback was hugely encouraging. In less than 30 days, we recorded 60,000 app sessions.
We're now working tirelessly alongside iLogos, a renowned mobile vendor, to bring the full mobile iteration to market for Android and iOS users.

We've also been working closely with the teams behind Android and iOS to make this happen. Android has had fewer hurdles, so we did our pre-alpha on those devices first, but we see no problem in launching on all devices by year's end. While there isn't a set rulebook for bringing web3 to mobile, the emphasis now is to hone the user experience, particularly in terms of onboarding.
Where do you see blockchain games in five years time, and where will Gods Unchained be?
I think we'll see many high-quality games launch in the next 12-18 months, but their economies will fail. I think the pattern we'll notice is that the first slew of blockchain games were overwhelmingly low quality games with a focus on gimmicky game economies, this second slew will be high-quality games due to the number of seasoned game developers who have jumped into the space but don't understand the implications of having a blockchain economy, then the third slew will have found the sweet spot of having high-quality gaming experiences coupled with a robust, community-driven economy.
One of the things we're doing is grabbing all the lessons learnt from Gods Unchained and helping our Immutable partner games skip the trap most games will fall into and launch with polished game experiences and strong game economies.
Regarding Gods Unchained itself, I think the community will see us hit a major inflection point later this year and we'll end up becoming a premier CCG experience that will be well known in the gaming world.
Find out more on Gods Unchained's website.
And don't miss out on any news from the blockchain games space: follow us on Twitter and connect with us on Linkedin.