How nTitle plans to cut the middleman out of game distribution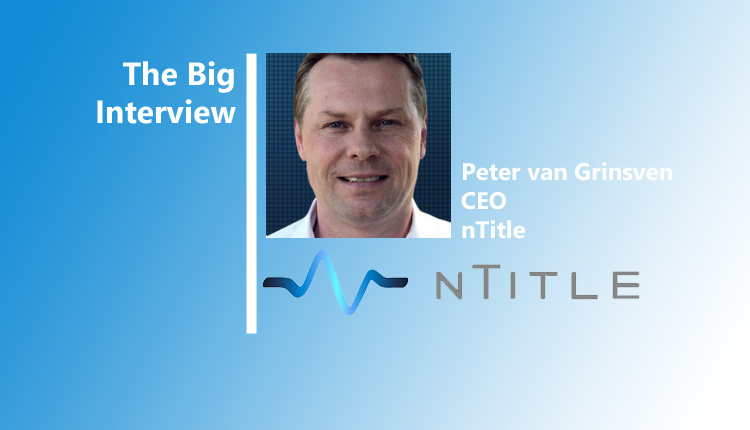 CEO Peter van Grinsven on building flow
While all sectors of blockchain gaming are full of exciting new projects, the one that combines the biggest opportunity and the biggest challenge is blockchain game marketplaces.
The reason is obvious: only blockchain enables the true ownership of digital items, and marketplaces are where that true ownership become liquid as items are bought and sold.
We're not going to build another Steam. Developers are currently drowning in Steam.
Yet, true ownership itself won't be enough for success.
As well as delivering a technical solution that will solve general issues such as scalability and transaction speed, each marketplace will need to find its own sweetspot in terms of its positioning, both to get game developers onboard, but also to attract enough gamers (and traders) to create a vibrant ecosystem.
And it's this more psychological branding that will become increasingly fascinating as such projects start to gain momentum.
A clean slate
Certainly when it comes to Dutch outfit nTitle.
"I think gamers will be the first adopters of blockchain trading," explains nTitle CEO Peter van Grinsven.
Boasting decades of experience running IT outsourcing companies in Europe and South America, he says this is the reason nTitle, which is part of his Connaxis digital agency group, is initially targeting PC gaming, despite the competition.
Indeed, it's making the most of its status as a technology startup outside of the games industry to give it a competitive edge.
More importantly, however, it's not looking to be a consumer brand itself, rather as van Grinsven explains "to provide the tools so developers, influencers and gamers can create value over the long term".
Labelling its approach as bcommerce (blockchain commerce, as opposed to ecommerce), van Grinsven is equally clear about what nTitle will and will not be.
"We're not going to build another Steam. Developers are currently drowning in Steam," he states.
"We're building an alternative. We see our business as licensing."
Handing back power
Fundamental to this approach is providing developers with the power to control and better monetize their businesses, in terms of the money they make from the initial sale of games and the sale of in-game items, and – of course – the resale of both.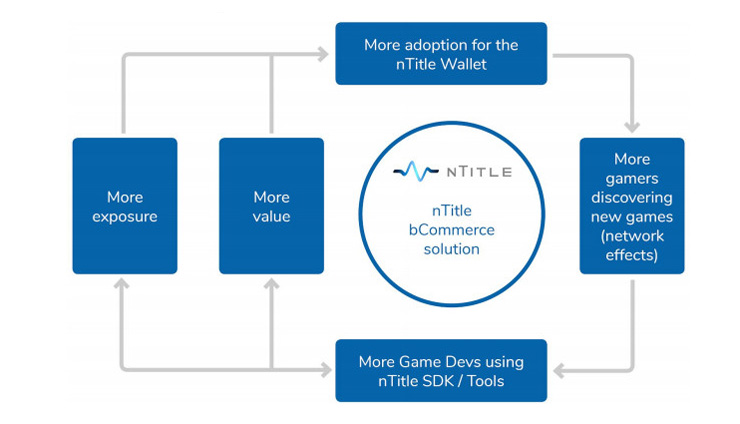 Greasing the wheels of commerce in this respect is the ability to use personal referrals drive viral marketing, something that's particularly important when it comes to the influencer market.
Throw into the mix crowdfunding tools and the funding nTitle will itself provide in the early stages for new games, and the company hopes it can create a holistic ecosystem that will enable developers, influencers and gamers to develop, promote and enjoy better games.
"We don't want to be the next middlemen," van Grinsven explains.
"With our tools, you have the power."
All about implementation
Of course, as a vision for blockchain game distribution, this isn't anything particularly novel.
In that sense, operational expertise will be a key factor to whether nTitle can onboard the developers and publishers it needs to gain scale and attract gamers and influencers.
It's something van Grinsven is aware of. To that end nTitle has already partnered with Berlin-based Parsec Labs in terms of its blockchain architecture – effectively it's a custom implementation of Ethereum Plasm – and with Dutch PC game distributor Utomik.
Work is well underway to support engines such as Unity, Unreal and Lumberyard with SDKs, and as well as a web interface, the company is also working on a mobile app, which will enable players to see what they own, and more importantly trade it.
The final piece of the puzzle will be funding: nTitle's starting a private sale for its NTL token (soft cap $2.5 million), which it expects to conclude with a public sale in late 2018.
"We want to spread tokens amongst gamers. You want the public," van Grinsven says, although also noting nTitle expects to raise the majority of its funds through the private and pre-sale rounds.
You can check out what nTitle gets up to via its website and find out more detail via the whitepaper.
Continue the discussion in our Telegram group and don't forget to follow BlockchainGamer.biz on Twitter, Facebook and YouTube.