Opinion: Designing app store-compliment web3 mobile games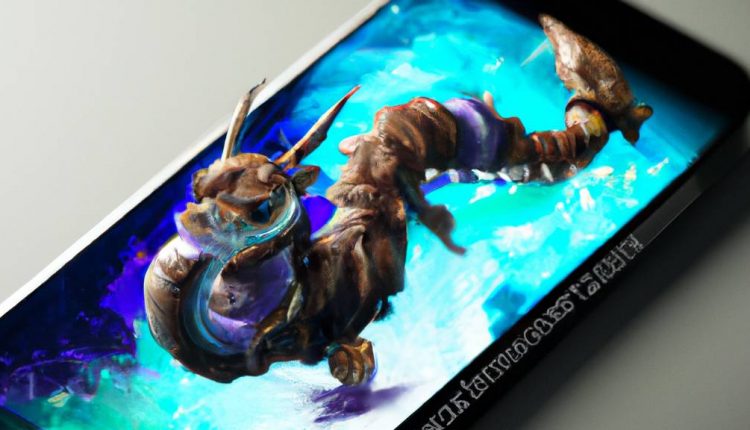 BlockchainGamer.biz editor-at-large Jon Jordan has been writing about the games industry since 1999. He predicts blockchain is the next great disruption and in our weekly column he shares his views on everything web3 games. You can read more in his Substack and contact him via [email protected]
---
Philip La, the ex-head of product at Sky Mavis, has published an interesting Substack post about how to design web3 mobile games that will pass app store approvals.
One reason I'd suggest this short article is well worth reading is that La has spent the past 12 months dealing with this exact problem in the form of Axie Infinity Origins, a game that's yet to make it through the app stores.
In the article, he highlights a template that I think many other designers in the space are also thinking about and implementing. (From what I can see, this is how Mythical Games' NFL Rivals works, for example).
In this model, all web3 features are purely optional and secondary to players buying IAPs in the traditional F2P mobile business loop.
Instead, NFTs arise when players gain (or buy) what La calls "a mintable" in-game asset that they then choose to turn into a NFT, which operates in a loop external to the mobile game itself via browser-based marketplaces etc.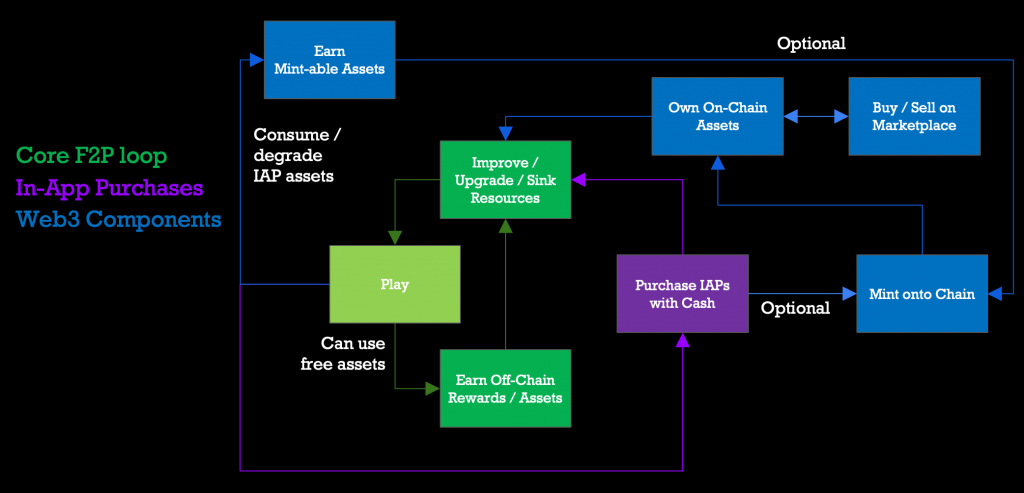 The trick is that NFTs provide no in-game advantage or access to additional content in general as they will have been mainly created (or bought) using standard IAPs but they can provide value and advantage to individual players who are prepared to spend money in the external marketplace.
So most players can play these games as traditional F2P mobile games without having a clue they contain NFTs, while crypto-curious/experienced players have exactly the same experience while also owning and potentially trading their in-game assets via a wallet and marketplace external to the app.
In this manner, Apple and Google get their 30% on IAPs, which is the process whereby most assets are being created, and the game isn't structurally unbalanced by NFTs. But there is web3 juice for players who want to get involved with blockchain. Obviously this also is where developers can gain additional monetization.
It's a neat balancing act, and one in which La also highlights the option for in-game IAP assets to be degraded or consumed to stop inflation etc.
Of course, personally I'm dead against this form of directionalism – that is tailoring the use of blockchain to fit within the existing rules – instead arguing from the point of view of destinationism – that is we should do exactly what we want to do when it comes to blockchain in games, even if that means we can't operate in app stores.
And interestingly this is what Sky Mavis also appears to have concluded from its attempts to get Axie Infinity Origins through the app stores.
Which isn't to say that La doesn't have a point: I think many mobile web3 games will be following a similar playbook in the coming months.
But, either way, everyone should be aware of the strengths and weaknesses of each approach and not end up trying to mix-and-match them.