CoinFest 2019 – Six years on and still making waves as it hits Manchester
CoinFest has been steadily making bigger waves since it began in 2013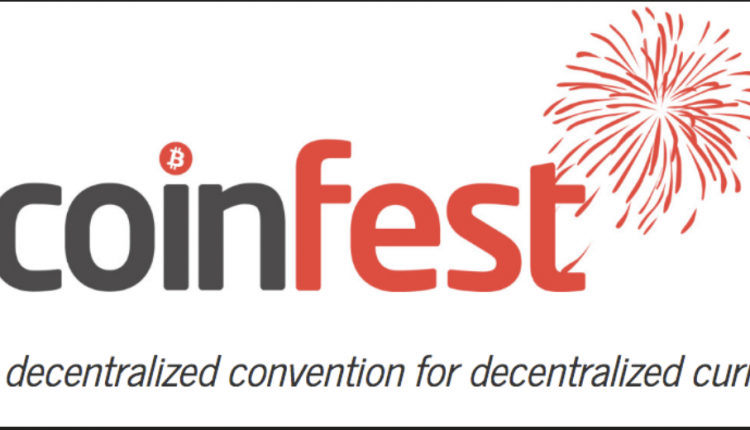 CoinFest is making waves around the world as it goes from Arnhem to Gaborone, disrupting along the way
Starting up as an idea back in 2013 in a coffee shop in Vancouver, CoinFest has since gone global. Over the first week in April, this series of conferences will be hitting the road. Visiting cities from Arnhem to Gaborone, each with a different take on the blockchain space, and showing just how diverse the space really is.
Andrew Wagner, CEO of ESL Coin and long time attendee of CoinFest explains how the face of blockchain changes with the country, but the innovation stays the same.
"CoinFest events are different all over the world. Manchester is typically the largest gathering, a rowdy bunch; the African events tend to aim for a more formal conference experience; Vancouver is typically experimenting with new innovations, this year's being the Mass Blockchain Wedding and the Blockchain Gaming Expo."
Coming up next are conferences in both Vancouver (April 3rd-7th) and Manchester (4th-6th). And while starting off with eyes on the coins, gaming is rapidly proving an innovative force at CoinFest too.
"During the last two CoinFests, we had Blockchain Gaming panels where we remotely beamed in representatives from projects like Coindroids, Age of Rust, and Beyond the Void."
Across the world – CoinFest events [potentially] near you
Manchester – April 4th-6th
Drawing hundreds of attendees, CoinFest UK is now famous worldwide thanks to the efforts of Adam Rizvi from CryptoBatesGroup. Always striving to outdo himself, the event will now be 3 days long, with all the usual workshops, presentations and parties. Learn everything you need to know on their website.
Port Harcourt, Nigeria – April 4-5th
Kaybabs Consult is taking CoinFest Nigeria to the next level this year; this highly professional conference now spans 2 days of activities, including a hackathon for more adventurous attendees. Get all the details on the CoinFest Nigeria website, with special passes available for media.
Freetown, Sierra Leone – April 5th
The third annual CoinFest celebration in Sierra Leone will once again return to Sensi Tech Hub. The Sierra Leone Liberty Group is utilizing T-shirts, banners and radio advertising to spread the word about cryptocurrency for economic progress. Support their efforts by following their Facebook event.
Kumasi, Ghana – April 6th
Philip Agyei Asare has returned to CoinFest organizing after a long hiatus. He has rallied a team around Blockchain Foundation Africa, and their efforts to spread blockchain technology have already begun at the hapaSpace tech hub. Follow their Facebook event to learn what activities they have in store.
Gaborone, Botswana – April 6th
Based out of Satoshi Centre, the Botswana Bitcoin Lady is renowned across Africa and worldwide for her efforts to spread blockchain technology. As usual, she will carry the banner of cryptocurrency deep into the South African interior with various outreach materials. Support their efforts by following the CoinFest Botswana Facebook page.
---
And continue the discussion in our Telegram group and don't forget to follow BlockchainGamer.biz on Twitter, Facebook, and YouTube.