ChainBreakers: 38k MANA item sold and extension announced
ChainBreakers has managed to raise 100k MANA so far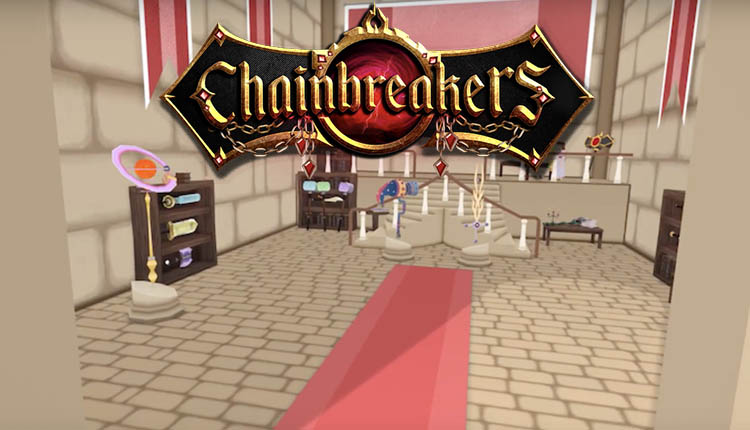 ChainBreakers has made good progress in its crowdsale, but has decided to extend.
Since the beginning of its crowdsale, ChainBreakers has been performing relatively well, while hitting some major milestones. According to the team, the crowdsale managed to sell approximately 26 armour sets with one being sold out.
26 epic armors were purchased in the last 2.5 hours. The first armor is sold out. Don't miss out on the last epics sold in the official crowdsale and benefit from higher honor rewards by purchasing before April 2nd https://t.co/7NZCdcjXVI pic.twitter.com/NUmNhIoNRq

— Chainbreakers.io (@cchainbreakers) March 26, 2019
The fact that the team has managed to have this happen in the first 2.5 hours is impressive in its own right. More recently, Chainbreakers announced the sale of its legendary NFT, dubbed 'ChainBreaker.' This week, the NFT sold for a total of 38K MANA, which translates to $2,250.
As of right now, the crowdsale has officially drawn in 1.8 million MANA, equalling $100,000. But the team has announced that it will be extending its sale until April 5th.
Crowdsale extension
In an announcement made on Medium this week, the team has announced an extension to its sale. In the blog, the team cites the only recently concluded Decentraland building contest, and Neon District's Founders Sale.
"These circumstances strongly correlate with the Decentraland creators contest as well as the Neon District Founder's sale."
High traffic from these two events may have resulted in less than expected traffic from the crowdsale. But considering the team is obtaining revenue from multiple sources, along with seeking out external investors.
For more information about Chainbreakers, visit the website.
---
And continue the discussion in our Telegram group and don't forget to follow BlockchainGamer.biz on Twitter, Facebook, and YouTube.