Version 2.0 of GuildWallet has now been launched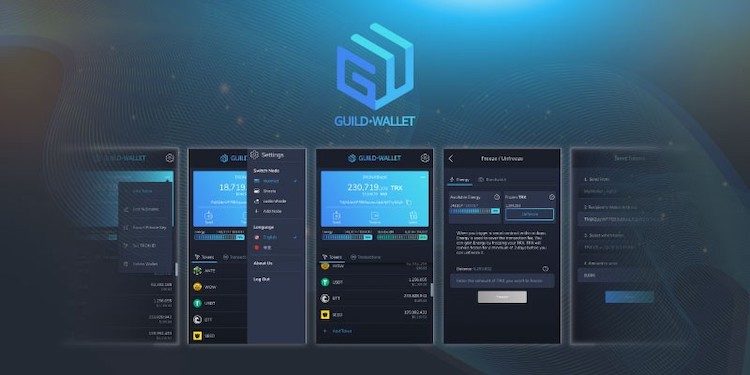 Along with its 'crypto-Inspired' visuals – does Version 2.0 provide a streamlined induction to tokens?
BitGuild has had a relatively pro-active approach to its role within the TRON ecosystem. When it first began to make its transition to the network, the first version of its digital wallet followed shortly thereafter. Much like its social messaging solution – GuildChat – this too got a pretty drastic overhaul.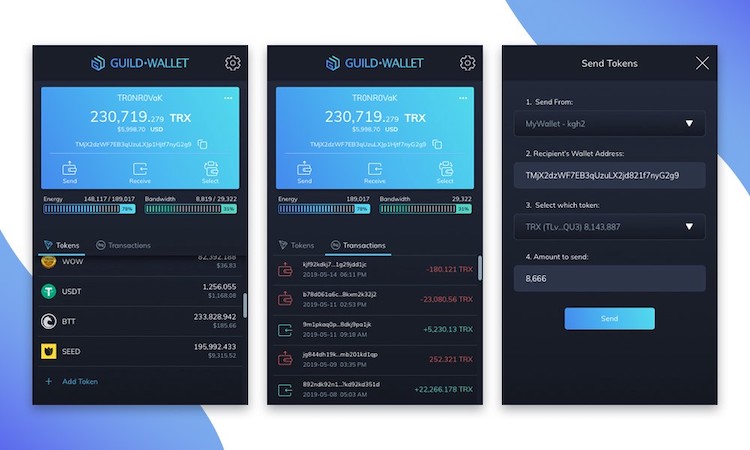 The primary task of this wallet was to onboard and educate its users, which it bore in mind with its new interface.
Opting for what it calls a more 'crypto-inspired' look, the team aims to make it easier for its community to make transactions, and keep a constant eye on their asset balances.
Along with turning previously multi-stage transaction processes into 'two clicks or less.' Stats like Energy and Bandwidth are made visible, along with existing tokens and transactions. Meaning that users will be able to see what payments they've made/received while seeing what they can do with their balance/s.
One of the additional features of this wallet is the inclusion of BitGuild's TRX marketplace –TronTrade.
For the moment, the GuildWallet is available through the Google Chrome Store.
With the stated objective of onboarding newcomers to the world of TRON and crypto. Will Version 2.0 impress newcomers? Let us know in the comments!
---
Join us at Blockchain Games Connects Hong Kong – 17-18 July 2019.
And continue the discussion in our Telegram group and don't forget to follow BlockchainGamer.biz on Twitter, Facebook, and YouTube.