Why Gumi Cryptos doubled down on its My Crypto Heroes investment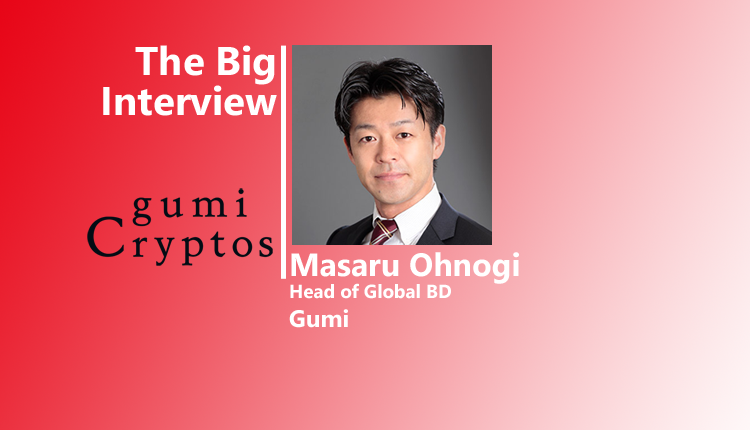 It won't be soon, but the blockchain game explosion will happen
Following on from its initial investment in Double Jump.Tokyo, Gumi came back for a bigger bite.
The Japanese mobile publisher-turned-investor originally acquired 44.7% of the My Crypto Heroes developer in late December 2018.
The new deal – through its investment arm Gumi Cryptos – sees it gaining an additional 22.6% from Double Jump's parent company DLE for $1.7 million.
It's difficult to find good blockchain game companies.
Actually, the original deal was a bit more complex as it was made by a different Gumi subsidiary Gumi X Reality. Those shares will now be transfered to Gumi Cryptos giving it a majority 67.3% stake.
And if you want to get really semantic, all these companies are officially written in lower case:
double jump.tokyo
gumi Inc
gumi Cryptos
gumi X Reality (originally called gumi VR Inc)
Best in class
Asked why Gumi decided to invest again in Double Jump, increasing to a majority stake, head of Gumi America Masaru Ohnogi says "It's difficult to find good blockchain game companies and My Crypto Heroes remains #1 top blockchain game," which is true in terms of daily player numbers.
Note, as the free-to-play experience combines off and onchain elements, the 3,000 or so users tracked by data sites such as DappRadar underestimates its total user base, although accurately tracks its paying player base. Unsurprisingly they are mainly Japanese.
"We are strong believers in blockchain games," he says, "And we like that My Crypto Heroes has both good gameplay and token mechanics."
That stated, Ohnogi (also known as 'Nogi') says he doesn't expect the blockchain gaming explosion to happen very quickly.
"But it will happen at some point, and it will be faster than people expect," he comments.
"We want to be there and help it when it happens."