G-Star announces its conference speaker line-up including The Sandbox and PlatinumGames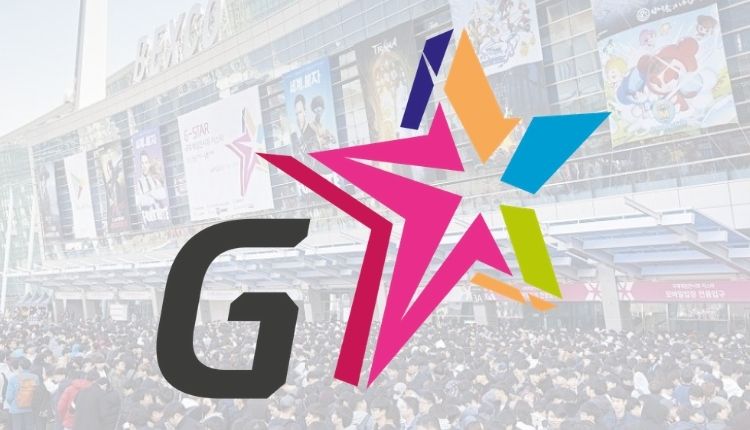 This year, the G-CON conference element of the South Korean G-STAR game show will be available online via the free G-STAR TV stream.
G-STAR runs from 17-21 November, and a full ticket – which includes access to its Live Biz Matching meeting system – costs just $200. Discounts are available if you buy a ticket to the next Pocket Gamer Connects event at the same time.
There are over a dozen top speakers revealed so far for G-CON, including:
Sebastien Borget, The Sandbox – The Next Digital Revolution Will Start in Virtual Worlds
The Sandbox is a community-driven platform where creators can monetise voxel assets and gaming experiences on the blockchain. Sebastien Borget will discuss how everyone can benefit from the virtual world experience through blockchain, and explain their native token SAND, virtual space LAND, and making your own playable game without coding or programming knowledge.
Jake Song, XLGames – Trends in the Korean Game Industry and the ArcheAge2 development story
In this session, Jake Song, Korea's TOP game developer and founder of XLGames, along with other key members of XLGames, will analyze the trends in the game industry. They also discuss future plans and details on the Korean's top-anticipated ArcheAge2.
Hideki Kamiya, PlatinumGames –The Story of a Star Developer who Changed the Paradigm of Action Games
PlatinumGames is one of leading Japanese game studio, developing the Bayonetta series, and Nier-Automata and more. Hideki Kamiya, the director of Devil May Cry, Resident Evil2(and more) will deliver his own philosophy and simple story for action game development through this session.
Alexander Oltner, Paradox Interactive – The Crusader Kings 3 Development Story
Paradox Interactive crafts games for all systems that allow players to experience rich, personal stories. Their latest release, Crusader Kings 3, launched over the summer, and has been a tremendous success, beloved by longtime fans of the series while attracting many new players at the same time
Hai Mao, Hypergryph – How Arknights Became a Unique Game
Arknights is a strategy RPG for mobile with visually stunning graphics and a well-crafted continuous storyline. Design Director Hai Mao will explain the story behind the game's development.
Yelena Rachitsky, Facebook/Oculus – The Prospect of VR Entertainment
There is no doubt VR is here to stay, but how will it continue to expand beyond games? Facebook's Yelena Rachitsky will explore all the possibilities.
---
Organized by the Korea Association of Game Industry (K-GAMES) and co-organized by G-STAR Organizing Committee and Busan IT Industry Promotion Agency, G-STAR is "the best gateway to the Asia games market". Launched in 2005, this annual South Korean computer and video game trade and consumer show is the one-stop, easily-accessible gateway to Eastern markets, and takes place annually in Busan, South Korea.
With one of the most active and developed gaming markets behind it, the biggest players in publishing, development and investment gather at G-STAR every year, to do business and set the industry trends.
Register now at G-STAR. You can save 20% if you buy a ticket for Pocket Gamer Connects Digital too.