Double Jump.Tokyo teams up with Gonzo for Samurai Cryptos NFT project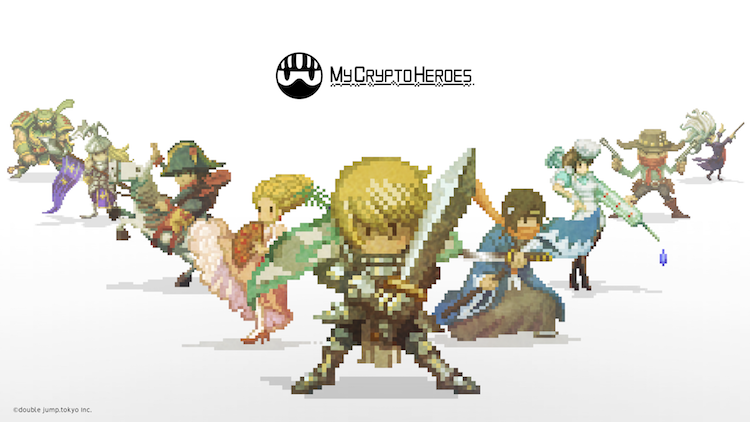 While best known for My Crypto Heroes, developer Double.Jump Tokyo is working to take NFTs mainstream.
Specifically, the team has announced a new partnership with the digital animation studio, Gonzo Inc, to create a new wave of NFTs.
Known as 'Samurai Cryptos' – the partnership brings together a well-versed blockchain developer, and an animation studio with decades of experience.
To make this happen, Gonzo Inc will be creating its own NFT business service – NFTPlus. The platform will be for auctioning off NFT art, along with helping to foster the creation of new anime IPs backed with blockchain technology and content.
To kick-start the project, seven famous animation artists will create new individual artworks according to the theme of 'Legendary Samurai'.
The first artwork of the Samurai Cryptos series will go to auction from October 6 at 5:00AM UTC until October 8 at 5:00AM UTC. Details include:
"Neko Samurai and Oiran Samurai" by Makoto Kobayashi
Number Of Issues: 1
Sales Site: OpenSea
Sales Format: English Auction
Start Price: 1 ETH (scheduled)
The NFTs will consist of limited availability 'Art NFTs' – uniquely created Samurai by one of Gonzo's talented artists – or 'Symbol NFTs' – indicating members of the project.
Unlike Art NFTs, Symbol NFTs come in a varying level of rarity (Shogun, Ninja, Soldier, and Stardust). Stardust NFTs will be freely distributed on the Samurai Cryptos Discord channel, with other rarities sold at fixed prices.
Find out more about Samurai Cryptos by visiting its Discord channel or checking out its website.