Solana-based Monkey Ball nets $3 million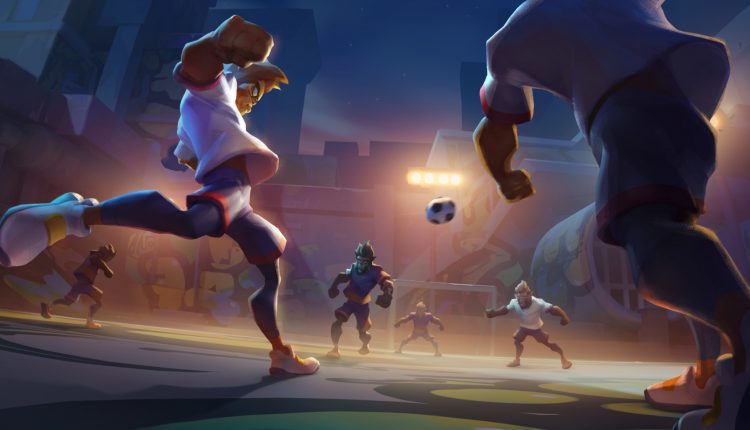 Having branded itself as a 'mashup' of Final Fantasy and FIFA Street, Monkey Ball has netted $3 million in investment.
Companies involved in the investment included Solana Capital, Republic, NFX, Jump, ZBS Capital, MarketAcross, CMS, MorningStar Ventures
This new investment goes a good way to showing the growing popularity of the Solana blockchain. As game developers look for more scalable blockchains, while tapping into complex game mechanics, it's no surprise to see investment following after them.
For the Monkey Ball team, specifically, the investment will go to supporting development alongside its ongoing token pre-sale.
It also plans to host an exclusive NFT airdrop in December. During this event, 5,000 of its Generation Zero monkey's will be dropped to players. Along with their exclusivity, each generation will have its own permutations, positions and skills within a players team.
Players with one or more Generation Zero NFTs also unlock a range of benefits:
Airdrop of game tokens
Advance your player in a pre-game training camp
Early Breeding season for NFTs
Early access to Stadium (land) sale
While it sounds a little strange to put titles like Final Fantasy and FIFA Street together, it sums Monkey Ball up quite well. As a turn-based arcade game, players will need to build out their team based on their strengths, or to trump their opponent.
As a play-to-earn title, players can earn in-game tokens ($MBS) from matches they win. The skills and rarity of a player's NFTs on their team also factor into their ability to win games. While these give some players an innate advantage, Monkey Ball also enables users to buy wearable items to level the playing field.
For more information about Monkey Ball, visit the website.
And continue the discussion in our Telegram group and don't forget to follow BlockchainGamer.biz on Twitter and YouTube.