Terra Virtua announces partnership with Nitro League for exclusive NFT launch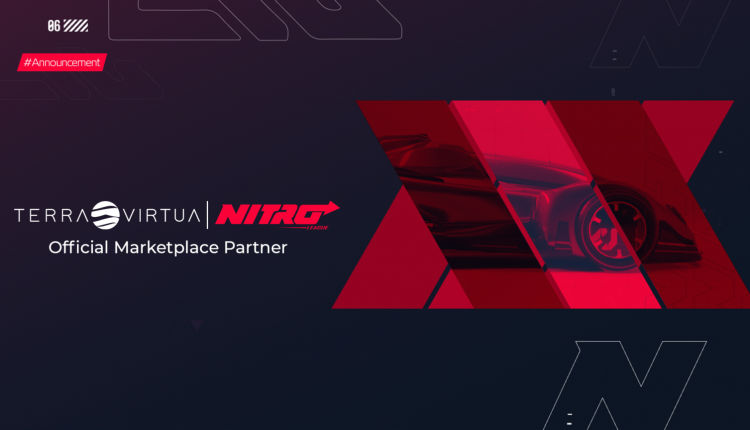 When it's not bringing football or graphic novels to a younger, digital audience, it's collaborations with other titles in the blockchain space. This week, the Virtual Reality platform and NFT marketplace Terra Virtua has announced a new partnership with the P2E racing game Nitro League.
While the partnership itself is a big deal for fans of both, bringing together two already established titles and marketplaces. But, Terra Virtua will also be hosting an exclusive set of legendary-class, genesis edition NFTs for users to buy, collect and put into action in-game.
For those looking to get involved in the genesis NFT action – the sale starts on December 18th, exclusively on the Terra Virtua marketplace.
Nitro League's CEO, Zaynab Tucker, saw the combination of Nitro League's highly collectable and customizable NFTs and Terra Virtua's strong virtual pedigree as reason enough to press ahead with a partnership:
"We're aiming to shake up the gaming market with Nitro League. We are developing a great play-to-earn racing game, attractive to the masses, not only to hard-core blockchain gamers… We see Terra Virtual [sic] as the best partner to help us accomplish our mission. They will not only power our NFT marketplace with the best platform available in the market but also accompany us in the evolution towards our decentralized immersive metaverse."
In the past, Terra Virtua's track record speaks for itself. This year, for example, the VR ecosystem has teamed up with the Indian Super League, LA Migiotto, and Nick Percival as some recent ones. Unlike these three, Nitro League brings a vibrant player-base and a wealth of NFTs integral to its competitive gameplay. And, according to Terra Virtua's CTO & Co-Founder, Jawad Ashraf, there's an excellent potential for both.
"We're on a mission to become the world's leading metaverse for all digital collectables, and I have a strong belief that NFTs and Play-to-earn games will be pivotal to the growth and adoption of the metaverse space moving forwards…" indirectly referencing Nitro League, Ashraf sees a lot of potential, not just in the NFT market, but also as an avenue of investing in the drivers themselves. "In this example, brands could sponsor a driver, or mint a rare vehicle that gamers can take across the metaverse, or sell on the secondary market. The potential for brands is growing exponentially."
Find out more about Nitro League right here.
And continue the discussion in our Telegram group, and don't forget to follow BlockchainGamer.biz on Twitter and YouTube.