Augmented Reality dev Jadu raises $7 million for its 'Mirrorverse'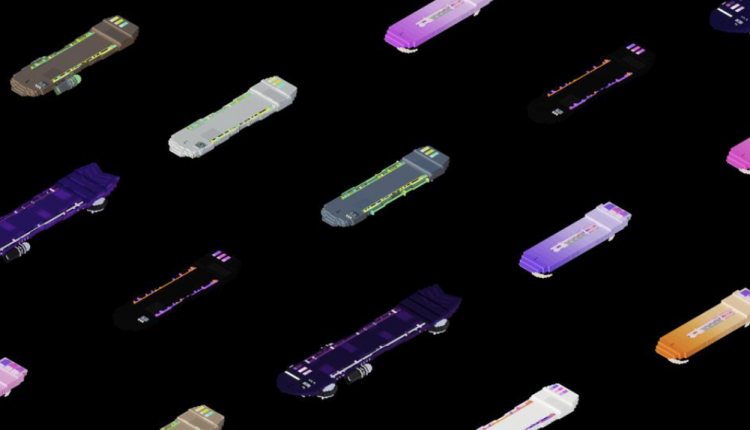 There are a lot of things that you can add to the metaverse and have it make perfect sense. For the LA-based Augmented Reality developer Jadu, which includes Hoverboards, and its own ambitious take on a metaverse.
As the title of this article suggests, it's met with some enthusiastic investors; netting it $7 million in a funding round led by General Catalyst.
With these new streams of capital, Jadu is set on creating its own interoperable, cross-meta verse platform dubbed the 'Mirrorverse.' Speaking on behalf of General Catalyst, its Managing Director Niko Bonatsos shared the companies enthusiasm at Jadu's experience and long-term vision.
"It's rare to come across founding teams that consist of artists, AR pioneers, gaming experts and native crypto folks like Jadu's team does. We are thrilled to be leading their seed round to help them make Asad's vision a reality."
Of course, Jadu's investors also included some other major players. For example, LionTree, Coinbase Ventures, PKO Investments & Progression Fund, Guy Oseary (now manager of Bored Ape Yacht Club), Ashton Kutcher's Sound Ventures and Snoop Dogg's manager Nick Adler, among others.
Jadu: Mirrorverse of jetpacks and hoverboards
Even before these names entered the fray, Jadu wasn't short of ambition or confidence. It's previous success in community building around its jet pack NFTs were reason enough to push out to hoverboards, as it's CEO, Assad Malik makes clear:
"We've known we can create incredible AR experiences but it's only now with Web3 incentive systems that the missing piece is finally obvious. The community that we formed around Jetpacks, which we have now expanded with Hoverboards, is an incredible way to develop AR as a true creative medium beyond social media filters and enterprise use cases."
The end result? With this new funding coming after its hoverboards went public, the latter NFT series managed to bring in over $4.4 million in primary sales, according to the team. 
The figure, coupled with a $20 million secondary market is unsurprising too, given the star power involved with them. Each hoverboard was developed and minted in partnership with major names like Snoop Dogg; Grimes; F1 Champion Lewis Hamilton; visual artist Mimi Onuoha, and NFT curator Trippy.
The stand-out number for Jadu as it stands? Between the jet packs, venture funding and hoverboards, the company boasts a market cap of $40 million.
Find out more about Jadu by visiting the website here.
And continue the discussion in our Telegram group, and don't forget to follow BlockchainGamer.biz on Twitter and YouTube.