Enjin's NFTs come to Twitch in partnership with PlayNFT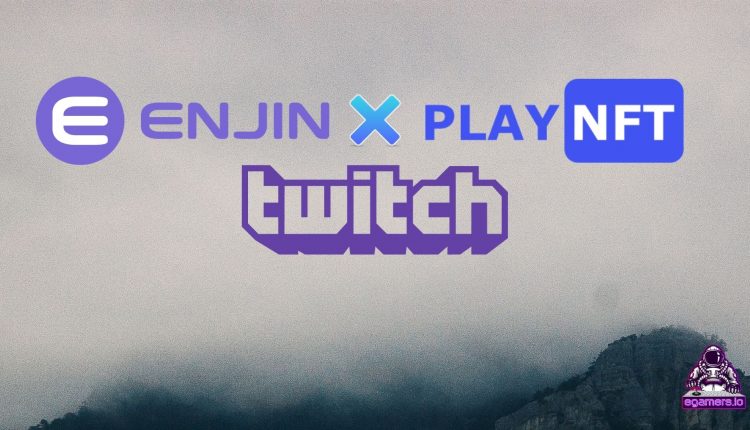 Streamers and subscribers alike know the power and collectability of emojis on Twitch. Now, with Enjin and PlayNFTs new partnership, both can access a whole metaverse of unique collectable NFTs minted by their favourite streamers.
The dev studio behind PlayNFT – Enigma Games – will harness Enjin's Efinity parachain to support the development of its NFT minting solution. By working with Enjin, PlayNFT will bring NFTs to Twitch's bustling community of 9.2 million streamers and subscribers.
Enjin & PlayNFT: Helping streamers monetise
For many live streamers, finding new avenues for monetisation is crucial for operating a successful brand and business. It's this struggle in mind that Enigma Games developed PlayNFT.
"Streamers on Twitch are constantly searching for ways to reach new audiences and connect with them on a deeper level," said Xavier Moore, CEO of Enigma Games. "We think NFTs, as a form of social currency, are going to become the most popular community engagement tool on the internet."
Thanks to this collaboration between PlayNFT and Enjin, streamers will be able to mint their own unique NFTs. From there, Enjin comes into play, allowing streamers to pick which apps and games these NFTs would be usable, contributing to the growing metaverse of both.
Bringing Enjin into the fold means that PlayNFTs' library of titles will be going through considerable growth. At the same time, the community's game developers and creators have the opportunity to expand out to Enjin's already thriving economy and ecosystem.
Find out more about PlayNFT by visiting the website.
And continue the discussion in our Telegram group, and don't forget to follow BlockchainGamer.biz on Twitter and YouTube.