Mini Royale: Nations breaks 2 million players after NFT sale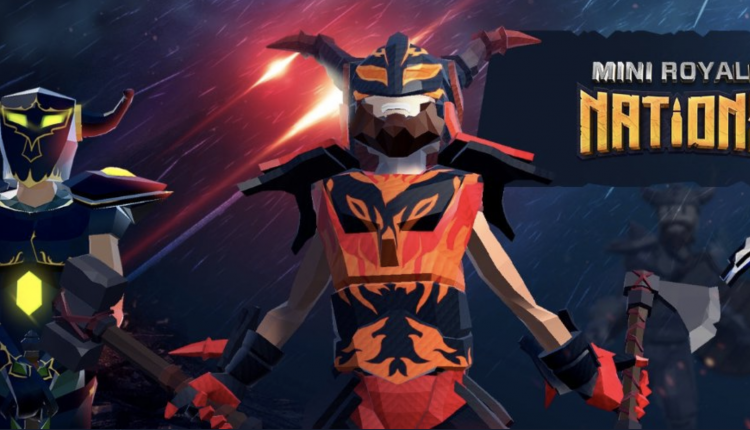 This previous week, Mini Royale: Nations went live as one of the first multiplayer games to get started on the Solana blockchain. Capping off this accolade is the fact that Mini Royale also recorded a doubling of its player-base; recording over 2 million total registered users. What's more, this total player-base is joined with over 600k MAUs thus far.
The new player figures come less than a month after the dev studio – Faraway Studios – secured $21 million in Series A funding.
The more surprising part of it is the fact that it was only a few months prior that this is a doubling of its previous total and monthly user volumes. For the moment, this is not so surprising considering that Mini-Royale is currently only playable as a F2P title with no blockchain integration. It was only in December that the Faraway team released an exclusive series of NFTs on Dec 9th, making them active in-game the week after.
There's good logic to operating in this fashion. Starting off without blockchain enables players to get acclimated to in-game mechanics. Once NFTs have been introduced, players will be able to put them to use and explore the ever-growing depths of the Mini Royale economy.
Of course, according Faraway's Co-Founder, Alex Paley, that's exactly what the team is going for:
"Our positioning is that we have a goal of making hyper-social games with player-driven economies, and that blockchain is a tool for enabling these open economies," he said. "This narrative has resonated across the board—gamers and crypto people alike."
Having this degree of separation between the game and NFT is useful as a means of placing the focus of the experience on engaging gameplay and less on NFTs and FOMO:
"I think games that have steered too much into the 'play-to-earn' or 'OMG NFT' narrative have seen an allergic reaction from the 'true gamer' crowd," Paley added, "so we have been careful to avoid that."
Be sure to find out more about the game right here.
And continue the discussion in our Telegram group, and don't forget to follow BlockchainGamer.biz on Twitter and YouTube.