A3: Still Alive blockchain ecosystem to launch MarbleX wallet DEX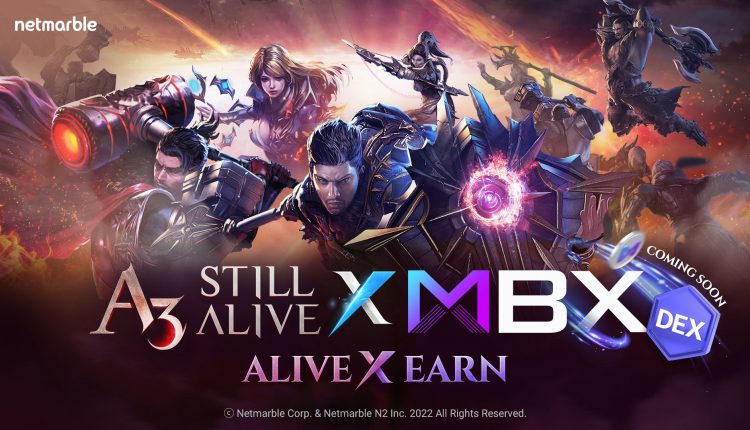 NetMarble, a major developer and publisher of mobile games, has announced that it will be integrating MARBLEX's Wallet DEX Service for its acclaimed dark fantasy, open-world mobile game – A3: Still Alive.
To celebrate the addition of the MARBLEX Wallet DEX Service, which completes the game's global blockchain ecosystem, new events and growth items are now available in the game.
With the game due to drop in April, the team is kicking off a series of special in-game events and items to further commemorate the integration of MARBLEX. Some of these include:
Lvl 200 Mythical Equipment will be added, via a 7-day check-in event, the players are able to acquire necessary materials to build the Mythical Equipment.
The Inetrion Ore Shop will be fully loaded with various growth items.
A number of EXP hot-time events and various community events will allow players to reach level 190 or 200 efficiently to enter the Inetrion Dungeon.
Spanning multiple genres, A3: Still Alive is steeped in an apocalyptic fantasy realm of dystopian swordplay and sorcery. As an open-world RPG, players will have to be on guard for rival players in a highly-expansive PvP environment, as well as PvE modes (Player vs Environment).
For more information about the game, be sure to check out the website.
And continue the discussion in our Telegram group, and don't forget to follow BlockchainGamer.biz on Twitter and YouTube.