Women of Venusverse "Genesis" Collection with NFT Validation by UREEQA now available on Opensea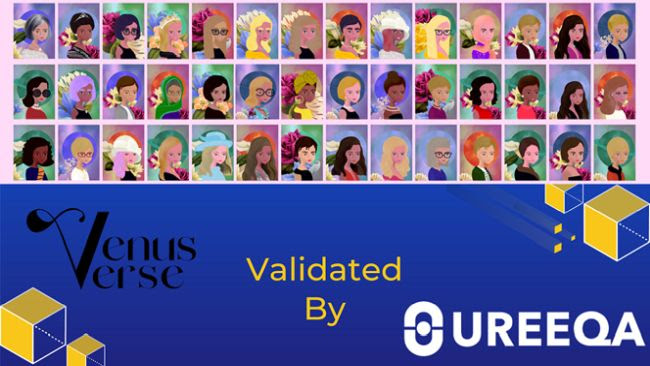 According to recent news, the Women of Venusverse's rare 'Genesis' collection of 2,022 NFTs, was launched on the Opensea marketplace on April 19.
According to the team's announcement, 10% of the revenues gained from this collection will be donated to CivicAction Leadership Foundation, with the aim of supporting women in its leadership programs.
"2,022" is somewhat of a representation of the number six (2+2+2), which is said to be the number of unconditional love and selflessness. Venus (named after the Roman Goddess of love and beauty) is the sixth planet in the solar system in terms of size and mass. And the 0 comes in because the stars aligned considering Venusverse launched as a company in 2022.
According to Venusverse CEO and co-founder, Janelle Chalouhi, the beautiful, eclectic and diverse 2,022 art pieces "represent women from across the world, bringing us all together under one collection."
Chalouhi went on to explain how she sought to represent diversity among women through this collection. As a result, the first 114 NFTs came to fruition, of which 104 were animated. These same NFTs were then used to create the remaining 1,908 NFTs in this sale.
"To me this was a nod to the new digital era we have entered into, where we use tech to enhance the work we do and hopefully to do good," Chalouhi said.
For more details about the VenusVerse, visit their website right here.