WhaleFin and Atlético de Madrid join forced with STEPN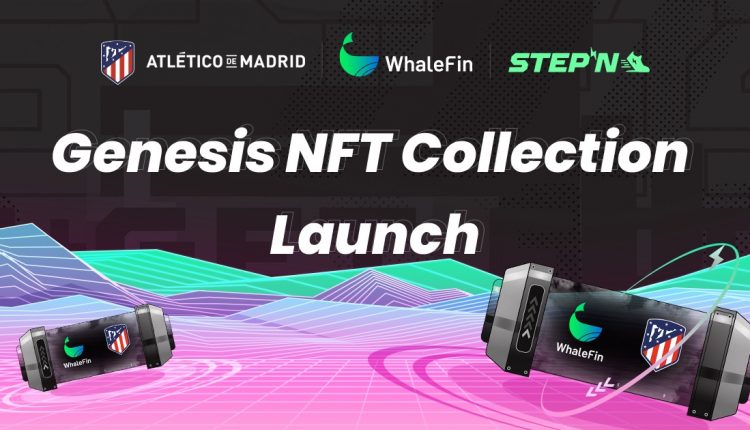 Amber Group has announced that WhaleFin and Atlético de Madrid will partner with the Game-Fi and Social-Fi app – STEPN – to launch a rare genesis NFT sneaker collection. The collection will be built around STEPN's already well-known M2E mechanics, where users can earn digital currency through moving.
Íñigo Aznar, Chief Commercial Officer at Atlético de Madrid said: "This strategic alliance with WhaleFin opens a new world of possibilities for the club and our fans worldwide. Exploring new ways to connect with our fan base and with communities like STEPN allows us to discover innovative possibilities offered by Web3."
The NFT series will include 1,001 digitally drawn and wholly unique Atlético de Madrid sneakers that range from common and uncommon to rare editions. For holders, all NFTs will be easily utilised within STEPN. Each pair will be linked to the team's trophies, stadiums and players as another special novelty.
As part of the first round of its launch, WhaleFin will release 180 sneakers comprising 160 Common sneakers, 19 Uncommon sneakers and an exclusive pair of Rare sneakers up for grabs. STEPN will also support the release with an airdrop of 20 Common sneakers to its user base.
Along with the history and exclusivity of the Genesis NFT series, these sneakers will provide their owners with access to special benefits from WhaleFin and Atlético de Madrid on an ongoing basis. For example, these include being up for a chance to win one of 11 signed jerseys, and even front-row access to limited WhaleFin NFT airdrops.
Additionally, Atlético de Madrid and WhaleFin are set to launch an upcoming raffle for NFT owners to win an exclusive VIP experience in Madrid for two to catch a live match at the Cívitas Metropolitano.