FaZe Clan has come to The Sandbox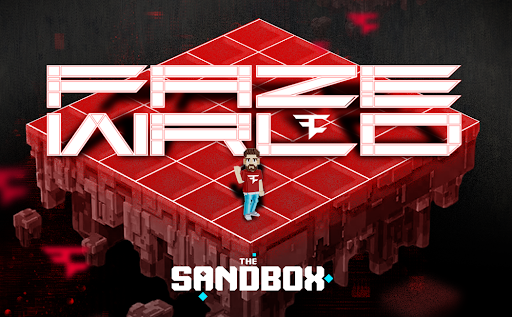 The FaZe Clan, the media gaming platform and lifestyle brand, has announced a new strategic partnership with the virtual gaming world – The Sandbox. With this new partnership, it signifies FaZe's entrance into the metaverse.
In partnering up, FaZe will be working on developing a 12×12 plot of virtual land, known as 'FaZE World', which will encompass the culture and brand itself. Of course, the clan will be working side-by-side with The Sanndbox in order to build the necessary infrastructure and get the skills necessary to host digital product releases, events and games.
"FaZe Clan's leadership position at the apex of gaming and youth culture presents an ideal opportunity to build bridges and lead the gaming community at large into the metaverse," says Lee Trink, CEO of FaZe Clan. "Through FaZe World and our partnership with The Sandbox, our already digitally native fans can experience FaZe Clan in a new immersive way." 
This partnership will open the door for a gamified FaZe World that allows users to experience and engage with FaZe Clan and FaZe talent and create new revenue streams for FaZe.
Much akin to other major partnerships, players can also buy up real estate surrounding the clan's plot for the chance to become their eventual neighbors. To celebrate the occasion, The Sandbox will host a LAND sale later in 2022, with FaZe World due to launch in 2023.