W3E Announce $15k Prize Pool For The World's First Live Web3 Esports Event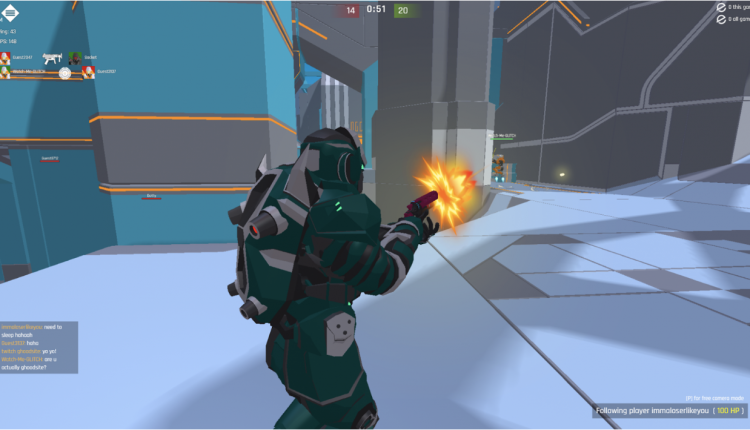 W3E, the first-ever live tournament for web3 Esports, is announcing a $15,000 prize pool for its event in Istanbul next month.
Due to start on November 17th at the ESA eSports Arena, the tournament will coincide with Istanbul Blockchain Week – which features game showcases, exclusive Web3 developer announcements, demo testing among many other spectacles.
"I am incredibly excited to be leading the team putting on the first ever live Web3 Esports tournament, alongside the first Web3 games expo," says Erhan Korhaliller, founder and CEO of W3E and Istanbul Blockchain Week. "Web3 gaming is the next leapforward in this revolutionary technology. Watching it mature over the past few years has been incredible, but 2022 feels like the inflection point. It is a privilege to have our contestants play EV.io, and I couldn't be more proud to welcome the world to what will be a history-making event in this space."
W3E itself is managed by Team Lead, Damian Bartlett, and Marketing Strategist, Thang Phan (SpaceLyon), a former member of FaZe Clan – both are veterans and ex-pros of the gaming and esports world. 
As for the tournament itself, it is broken down into three stages of finals – Four quarter finals, two semi-finals and the Grand Final, where the ultimate winner will win prize money, the first-ever physical trophy, and a special set of winner NFTs.
While breaking ground with its tournament, W3E will also be hosting its own Web3 gaming expo alongside the tournament. As a result, attendees will be able to check out emerging projects, test out new games, and participate in global networking across the gaming, blockchain and esports worlds.
W3E has invited top-ranked European and Turkish teams to stay in and battle in a live white knuckle tournament. Announcements will be made shortly regarding who is taking part.
W3E and its gaming partner – EV.io
To make this tournament possible, the company teamed up with the first person shooter – EV.io. Built on top of the Solana blockchain, EV.io represents a blending of blockchain technology with all the versatility and competitiveness of first-person shooters.
Having low system specs in mind, the EV team aims to make itself highly accessible in a similar way that CounterStrike did as a first gen competitive shooter. Being free-to-play and play-to-earn, players can play and earn in game tokens which can be directly converted into fiat of SOL.
"We're excited to be part of Istanbul Blockchain Week, and contribute to a growing web3 esports scene," says Chriss Scott, co-founder and game director of EV.io. "We're huge fans of W3E and support their initiatives in moving the needle forward."
EV.io will also be producing bespoke W3E-branded skins and weapons for players to use during and after the tournament.