Amber Group launches Amber Labs and Eco Fund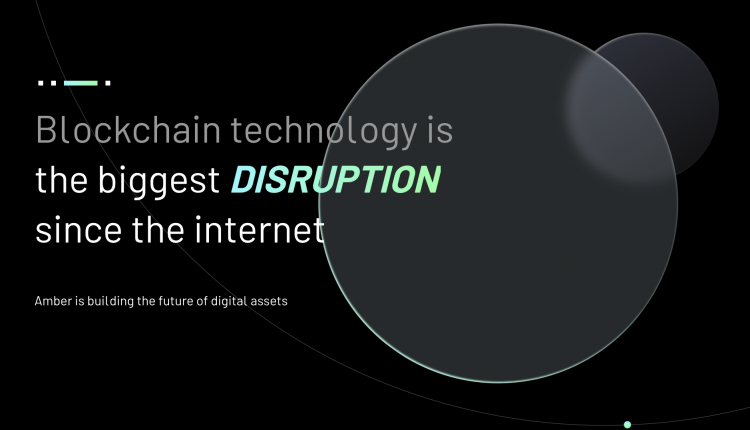 Leading global asset company, Amber Group, has announced the launch of two new initiatives – Amber Labs and Amber Eco Fund. According to the team, the two programs will work to support next-generation Web3 ventures for long-term growth.
As part of the company's commitment to promote Web3 ecosystem development and catalyze crypto innovation, the two programs facilitate Amber Group's investments in early-stage companies and help incubate new technologies being explored or developed. 
Amber Eco Fund represents the first actively managed equity investment product. Anchored to a sovereign wealth fund and family offices in APAC. The Eco Fund will focus on offering seed investment for early-stage companies and industrial areas that express interest in leveraging Web3 infrastructure.
To support these initiatives and start-ups, they will receive capital through the fund directly, but also a dedicated platform to build the fundamentals of their businesses, with direct support from Amber Group's leadership.
Amber Eco Fund selects projects that coincide with Amber Group's infrastructure-building expertise and underlying ethos. These include deliberate considerations around the project's value proposition, team's backgrounds, its addressable market size and overall infrastructure resilience.
The Eco Fund will run in tandem with Amber Labs – which operates as the company's incubation and research arm. Amber Labs will work towards accelerating crypto adoption and broader blockchain innovation. Harnessing the company's broader institutional knowledge network and research capacity, Amber Labs provides a deeper pool of resources for those gaining investment from the Eco Fund.
Supported by a thesis-driven approach, Amber Group can better capitalize on actionable insights and effectively expand its market share via the Amber Eco Fund to locate leading projects in a highly competitive industry. Together, Amber Eco Fund and Amber Labs will utilize Amber Group's existing suite of products and services, expertise and capabilities as well as its global talent pool and partners to provide emerging ventures with tools for success in an increasingly-saturated and ever-evolving market landscape.