Celestia raises $55 million to launch a new modular blockchain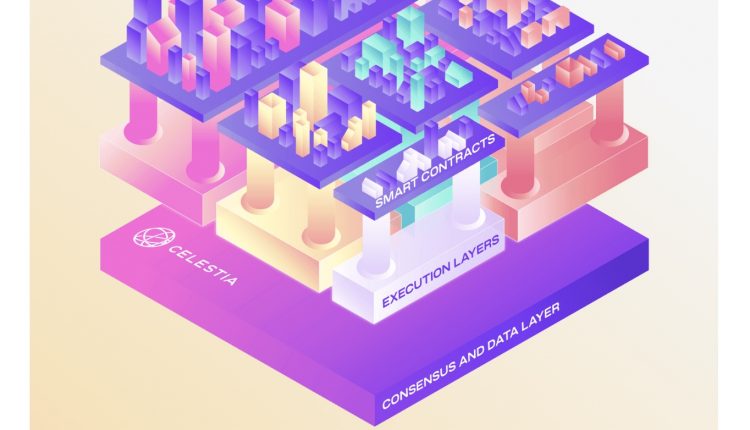 Its new modular blockchain aims to grow the future of Web3 development
Blockchain scaling startup Celestia has raised $55 million in combined Series A and B funding. The round was led by venture capital firms Bain Capital Crypto and Polychain Capital.
The round also saw participation from Spartan Group, FTX Ventures, and Jump Crypto. The funding round money is designated toward creating a modular blockchain network.
A modular blockchain works as part of a modular stack. A modular stack consists of layers of specialized blockchains that utilize each other to create a complete system. A modular blockchain allows for the separation of resources and creates more specialisation and efficiency while monolithic blockchains are limited by handling all functions on a single layer.
Celestia is planning to build a modular network so that anyone can deploy their own blockchain with greater ease and minimal overhead.
Looking to the future
Co-founder of Celestia, Mustafa Al-Bassam commented on the uses of modular blockchains and their place in the future, saying "Modular blockchains will define the next decade of Web3 innovation. For the past decade, crypto has been bottlenecked by an endless loop of new monolithic L1 smart contract platforms, each racing to the bottom to sacrifice decentralisation and security to provide cheaper transaction fees.
"Web3 cannot scale within the constraints of a monolithic framework. We envision a blockchain ecosystem with modular data availability layers and execution environments that all integrate together. We believe modular blockchains are the next generation of scalable blockchain architectures."
That company states that Celestia is designed to deliver a series of key benefits for Web3 developers such as scalability (the ability to verify more transactions) shared security (more secure bridging) and sovereignty (flexible choice of execution environment). Celestia is also currently nurturing 26 projects in Modular Fellows, a program that aims to support and mentor modular builders.
Bain Capital Crypto partner, Alex Evans also commented on the goals set by Celestia stating, "Modular designs are unlocking rapid experimentation across the decentralised application stack. By minimising base-layer complexity, Celestia offers cleaner abstractions for developers and greater sovereignty for communities of users. The pace of development in the Celestia community has been breathtaking, and we're excited to support this growing ecosystem."