Battle Royale Blockchain Game Farcana To Use Unreal Engine 5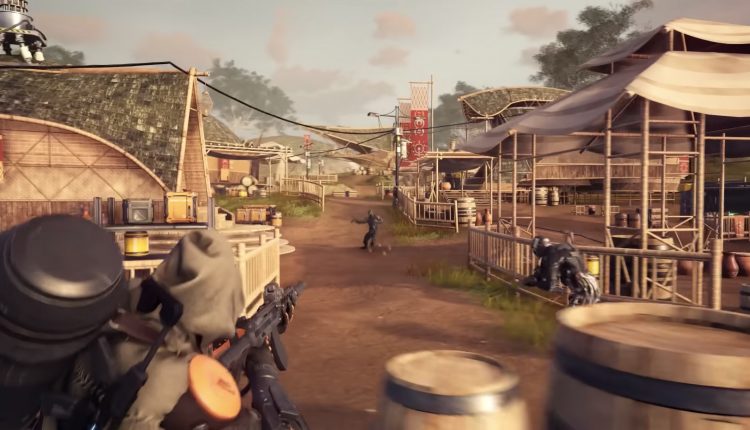 First-person battle royale action with Bitcoin prizes and NFT assets that players can purchase and sell
A new triple-A blockchain blockchain battle royale game is on the way, built on Unreal Engine 5, by Dubai-based Farcana Studio.
The new game, Farcana is a blockchain-based third-person shooter using the Binance blockchain to bring its vision to life. And in a final triple-A polish, the game is being created on one of the most advanced game engines to date, Unreal Engine 5.
The studio is aiming to deliver its first Alpha in Q1 next year with a release on desktop and mobile. There's been no mention of a console release so far.
Farcana: The story so far
Farcana is a sci-fi shooter game set in the year 2073 where humans have had to look to the stars to fix past mistakes as resources run low. Mars is the destination of choice as a valuable resource known as Infilium is found there. Players will be able to tackle their missions solo or team up with friends and there's also the option to create and build a guild.
The Farcana website details three game modes which will be playable at launch. The first is Zone Control where players join forces with other players to attempt to gain as much valuable Infilium as possible while taking out enemy targets. Survival is a solo-based mode that challenges players to battle against the clock and enemies in pursuit of more Infilium. And the final mode is, of course, Battle Royale, this mode will see players fight to be the last one standing.
Tradeable NFT assets 
As seen in the trailer, players can earn bitcoin rewards, by completing events and winning tournaments. One of the main hopes for the title is that it can secure longevity through the use of native tokens and NFT sales. The team has also created its own blockchain concept called Play-To-Hash which is focused on a link between Bitcoin and their own mining efforts to create a prize pool for players that aims to deliver lasting appeal to gamers.
NFTs are also intended to be a prominent feature throughout as Farcana has partnered with Digital Arms, one of the biggest blockchain digital weapons creators. The partnership will see Digital Arms producing official guns as digital assets. Beyond weapons Farcana's digital assets will also include skins, avatar characters, and virtual land. All of the NFTs will be available through a game marketplace and, via the Play-To-Hash model, the fees gained from sales will be placed back into the game prize pool, creating its own in-game ecosystem.
Farcana's in-game Token $FAR has already been distributed with a total of 500 million being in circulation. A further count of 74,5000,000 $FAR is being made for sale with the token currently being valued at 0.3USD.
The team behind Farcana has years of industry experience, coming from backgrounds working on titles such as DOOM, Halo, and The Last of Us. According to the Farcana roadmap the title will be in beta launch by Q3 2023.