W3E to launch its first Esports Championships NFT skins and trophy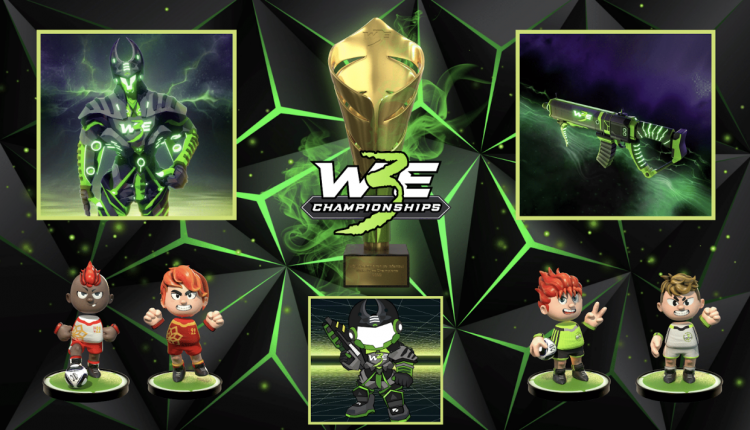 The W3E Championship has announced its first exclusive Esports Championships NFT skins, alongside its physical and NFT-based trophy. Created for its inaugural competition hosted during the Istanbul Blockchain Week. The winning team will be awarded two character skins while the top 4 teams will receive two weapon skins.
Theta Labs confirmed that it would host a 1,000-mint giveaway for W3bstEr – the W3E Mascot NFT series – for those who watched the event on Theta TV.
W3E are now also able to announce the full list of teams taking part in the event, which include Eternity, a $10k Fractal Cup winner, and Xborg, winners of the Harvest Fractal Cup, and a 12x winner of the E4E ev.io Weekly Tournament.
"These NFTs are the first stepping stone for the future of Esports and optional in-game cosmetics," said Damian Bartlett, Team Lead at W3E. "We are excited to be the first ones to. innovate in the space without compromising on the quality of the art. The gaming community has shown exceptional enthusiasm around exclusive skins and collectables and we want to over-deliver on these expectations."
When it comes to cosmetics, it is one of the most easily recognisable, multi-billion dollar industry. And, as Bartlett mentions, its potential in-game has already been proven as a financial catalyst for content creators and eSports players.
In addition, skins and collectables related to esports championships have been a very successful monetization model for the game studios as the recent Valorant Championship Collection 2022 confirms, with a single collection generating more than $32 million.
EV.io, a first-person shooter set in a series of futuristic arenas — and the most popular game on the Solana blockchain — will W3E's league partner and lead game for the tournament. EV.io was built from the ground up with low system specs in mind, and designed to be open and accessible to all players. The game has a fast-paced combat style with a range of weapons to choose from – complete with a range of exciting abilities including teleport and impulse grenade – for an exhilarating gameplay experience.