Yuga Labs acquires Beeple's NFT platform WENEW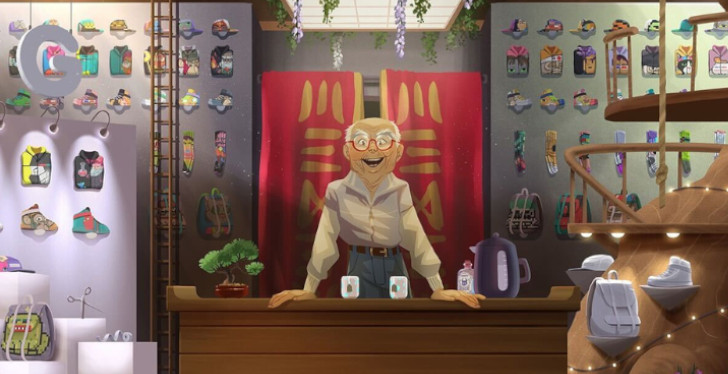 The acquisition will see a collaborative effort formed to breathe more creativity into Web3 developments
Home of the Bored Ape Yacht Club, Yuga Labs has recently announced its acquisition of WENEW and its flagship NFT collection, 10KTF.
WENEW launched back in 2021 and was co-founded by artist Mike Winkelmann — known professionally as Beeple — the blockchain platform is known for its numerous collaborations in the past with popular brands such as Louis Vuitton, Puma, and Gucci. In addition to its various high-profile partnerships, WENEW is also home to the 10KTF NFT collection.
10KTF acts as an interoperable digital storefront that enables holders of other popular NFT collections such as Cool Cats the ability to mint and collect one-of-a-kind NFTs featuring their digital avatar on various wearables. The 10KTF NFT project has gained popularity due to its story-driven fictional artisan named Wagmi-san.
Creative possibilities
Co-founder of Yuga Labs, Greg Solano commented on WENEW and its creation saying, "Figge, Beeple, and the WENEW team have found a way to create a captivating serialised story for web3, while also managing to tap into the passion people have for their digital avatars and customization. Storytelling and world-building are foundational at Yuga and I'm thrilled that we get to work with the creative mind hive at WENEW in a much more robust way. The possibilities of what we can do together are endless".
Co-founder and CEO of WENEW, Michael Figgie also commented on the partnership saying, "We built this company with storytelling at the forefront. Yuga's first-class contributions to story, experiences, and community were a huge inspiration. Their principles of openness inspired the interoperability of 10KTF. We're excited to join Yuga and continue building amazing things in NFTs and web3 together".
As a result of the acquisition, Figgie will join Yuga's leadership team as the new Chief Content Officer and Winkelmann aka Beeple will join Yuga Labs in an advisor role. In addition to this almost 20 WENEW employees will move over to Yuga, propelling Yuga's full-time staff to over 100 people across the globe.