Worldwide Webb announces completion of $10 million series A round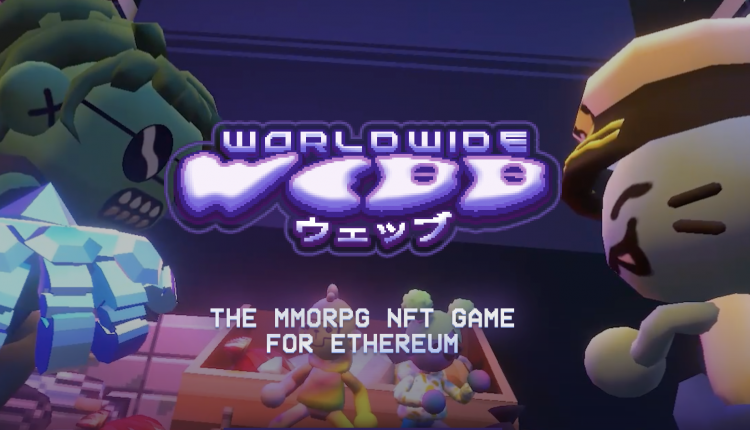 Worldwide Webb, an interoperable pixel art MMORPG metaverse game, today announced the completion of a US$10 million Series A round of financing led by sole investor Pantera Capital.
Kicked off in 2020, Worldwide Webb operates as a highly advanced browser game build to web3 users, providing players with a highly competitive, low latency, and higher scale MMORPG while also being highly accessible for mobile and desktop users.
Players can build, create, and fight in a virtual world using their own NFTs, acting as a social space that allows web3 avatars and users from across chains to connect in player-vs-player (PvP), questing, raids, and participate in a thriving economy.
Within this game, third-party brands, IP holders, and popular NFT collections can build and bring their lore and community into Worldwide Webb. NFTs are given utility, including for in-game avatars, pets, digital land, items, and quests—enabling holders of popular NFT collections to engage their assets in exciting gameplay.
In Worldwide Webb, users can purchase virtual land, representing the business and economy of the game. Landholders can operate properties where players can mint and craft new NFT weapons and items. Worldwide Webb has also built tools allowing AI NPCs with AI-generated stories, dialogue, and AI voices.
Worldwide Webb is led by founder Thomas Webb (CEO) and Yuan Gao (CTO), who bring a wealth of experience in technology, gaming, and entertainment. Webb is an artist, hacker and programmer, bringing experience from the art world and fashion space;. At the same time, Gao has led several tech startups as CTO and has built drones, autonomous fruit-picking robots, and large-scale satellite data processing platforms.
Think of a world where your gaming identity is not confined to one single game, but travels with you to all of your favorite experiences—we created Worldwide Webb as that world. Through Worldwide Webb, players from all over the blockchain can bring their own unique NFT avatars, breaking free from the limitations of individual projects and connecting in new, exciting ways. As we build out more exciting gaming modes and features, we're excited to welcome more players to the future of social gaming, powered by the magic of NFTs.


Thomas Webb – Worldwide Webb CEO & Founder
In the upcoming weeks, Worldwide Webb will be launching its PvP mode – which enables players to take NFTs from different collections and pit them against each other in battles. With more than a million integrated avatars already, the platform allows for a highly interactive cross-chain and collection experience.
The company is also rolling out on-chain in-game items, allowing players to create their own in-game businesses and items, as well as the launch of AI-powered UGC tools.
With this round of financing, Worldwide Webb plans to invest heavily in recruitment, including marketing and community teams to provide tools for its creators and communities better; as well as its game team to enhance gameplay and create new products. The team will also continue to integrate more NFT collections into the game. The company also works with major brands and IP holders to build bespoke and gamified experiences within the Worldwide Webb universe.